An Evening With Environmental Scientist and Author Marcus Eriksen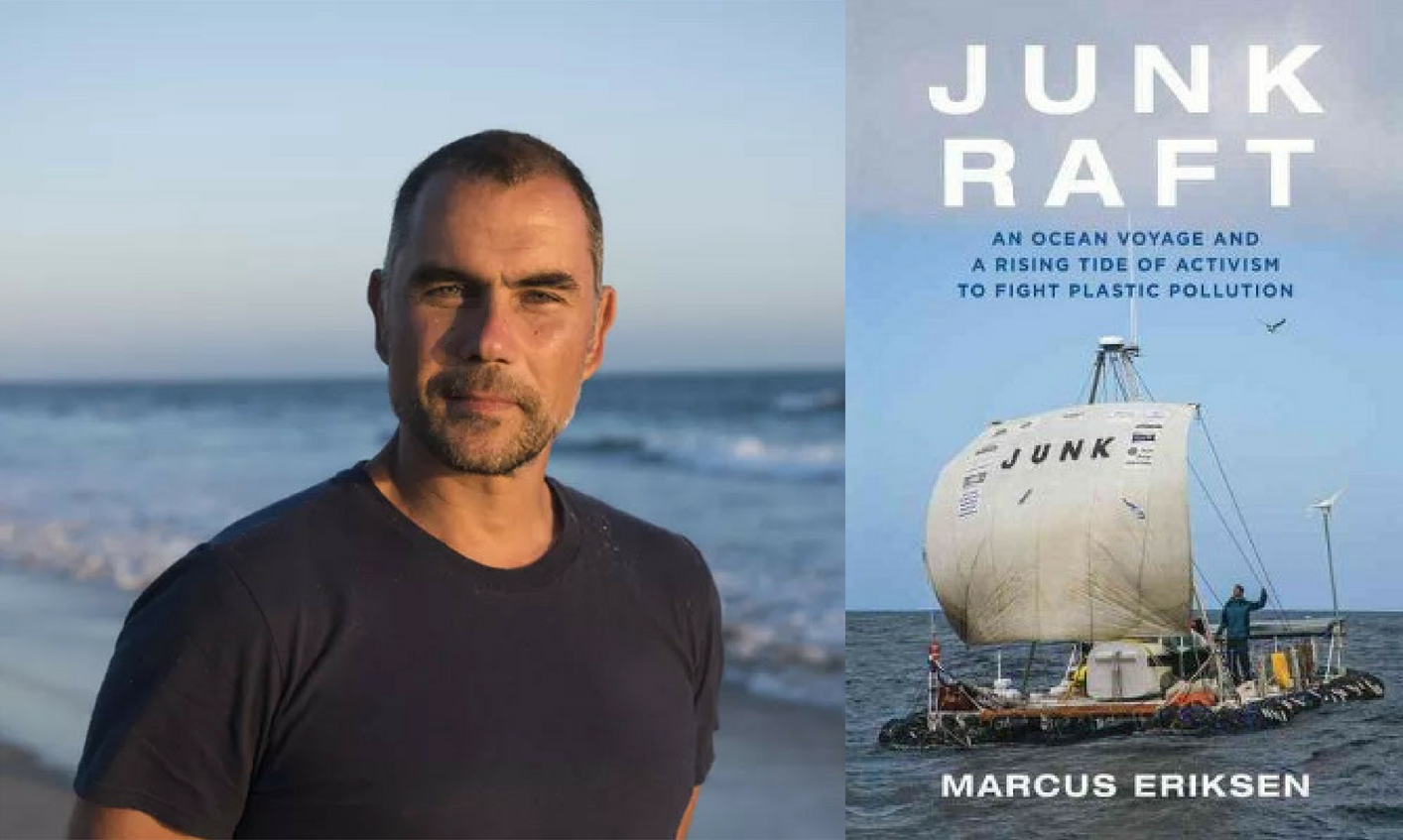 When: Friday, June 29 at 6 PM - 8 PM
Where: Weaver's Dive and Travel Center, 637 S Broadway St Ste V, Boulder, Colorado 80305
Marcus Eriksen is an environmental scientist, educator and author committed to building stronger communities through art, science, adventure and activism. His books chronicle rafting adventures down rivers and across oceans, and highlight his experience as a veteran of war and a scientist for conservation.
JUNK RAFT: An Ocean Voyage and a Rising Tide of Activism to Fight Plastic Pollution chronicles his voyage across the North Pacific to Hawaii on a raft made from 15,000 plastic bottles tied in old fishing nets stuffed under a Cessna 310 Aircraft. They called it JUNK, and the purpose of the 88 day 2,600 mile voyage was to raise awareness and help build a movement to save our seas from plastic pollution. He will be selling and signing books at our event.
Marcus is the co-founder of the 5 Gyres Institute, studying plastic pollution worldwide, and more recently co-founded LEAP LAB, a science center demonstrating the path toward urban resilience.
Donations to the Inland Ocean Coalition are appreciated - $5 minimum is suggested. The signed books will be $25, paid in cash only to the author. Refreshments will be provided by Weaver's.
Please R.S.V.P. to meetmarcus@weaversdive.com