BLUE the Film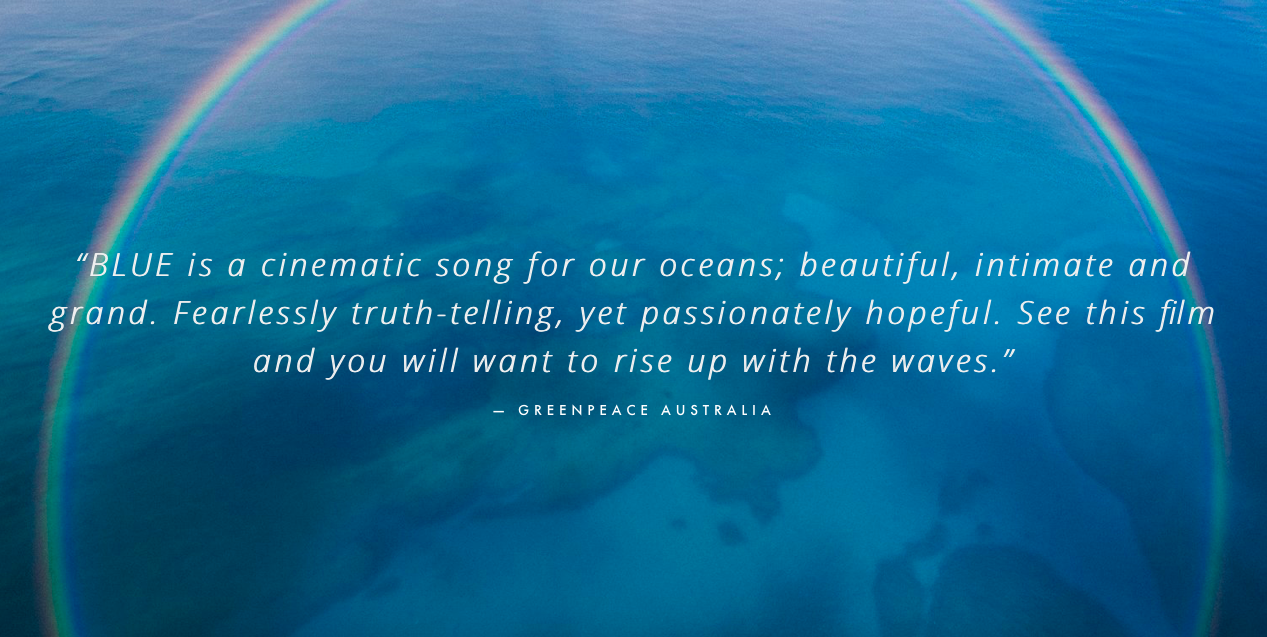 To celebrate World Oceans Day, BLUE is being released in cinemas globally during the week leading up to June 8. Go see the film at any Regal Cinema on June 6 and use code InlandOcean to have 5% of proceeds go to support healthy oceans and waterways! If you can, please buy tickets ahead of time, as screenings will only take place if enough tickets are sold! (You will be reimbursed if the screening does not take place).
"BLUE is the story our generation need to hear. The industrialization that has occurred in the oceans over the last century, mirrors the events that triggered mass extinctions on land. Industrial scale fishing, habitat destruction, species loss and pollution have placed the ocean in peril. The very nature of the sea is being irretrievably altered. BLUE is a provocative journey into the ocean realm, witnessing this critical moment in time when the marine world is on a precipice.
 "Our ocean has been the guardian of life on earth. Now it is our turn to be guardians for the ocean."