"How can we inspire communities to recognize that the ocean belongs to all of us?"
We are an inland movement that builds land to sea stewardship. Our vision is to support citizens and communities to take an active role in improving the impacts and relationships between the inland, the coastal, and the ocean.
Those who live among mountains, rivers and inland cities have a direct impact on the cycle of life in the ocean. The changes we need to make to address the largest threats facing our seas—lowering carbon emissions, reducing trash and pollution, eating sustainable seafood, safeguarding watersheds, promoting marine protected areas (MPAs)—can happen from anywhere in the world. 
In 2011, Vicki Nichols Goldstein founded the Colorado Ocean Coalition (COCO), an organization focused on inspiring inland communities to be stewards of our waters and ocean. Starting in 2015, other inland communities began forming Inland Ocean Chapters. In 2017, COCO responded to the growing network of Chapters and formed the Inland Ocean Coalition based on the premise that you don't have to see the ocean to protect it. 
Inland communities want to connect their actions to the ocean. Is there is an inland chapter near you? If not, consider starting a chapter with us!
Watersheds are a direct connection we have to all water. Our work includes cleanups, monitoring, and testing to keep water clean for all.
Positive participation in our local and national governments helps create healthy dialogue about the issues our waters and ocean face.
Volunteers are the heart of the inland movement. By providing hands-on training to engaged individuals, we create community leaders who enact positive change.
Engaging the community in fun and interactive events inspires local land to sea stewardship.
Blue Drinks with Ocean First Institute

 
What:

Join the Colorado Ocean Coalition and Ocean First Institute for a collaborative Blue Drinks in downtown Niwot. Meet other ocean minded folks, while learning about the work we are doing to save our ocean from a mile high!
Food, beer, and wine available for purchase, and enjoy a live bluegrass band starting at 7 PM!
When:

Wednesday, October 18 from 5:30-7:30PM
Where:

Powder Keg Brewing Company, 101 2nd Ave, Niwot, CO 80544
---
Ocean Geographic Society: Presentation at Weaver's Dive & Travel

Join the Ocean Geographic Society, Weaver's Dive & Travel, and the Colorado Ocean Coalition for an evening with David Borus - photographer, explorer, adventurer and world traveler with 40 years of diving.  He will be presenting the work of Ocean Geographic Magazine and speaking on the adventures to the Arctic, Antarctic and the Coral Triangle.  
---
Ocean Rangers Volunteer Leadership Training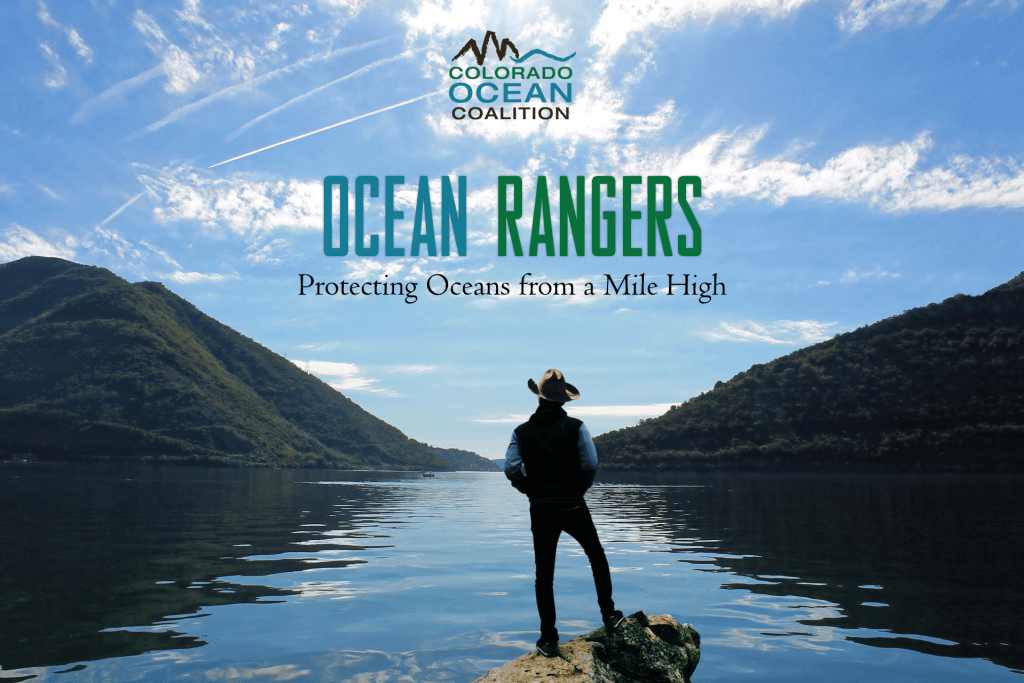 Our next training will be November 8 from 5-9pm at Alfalfa's Community Room in Boulder. 
Address: 1651 Broadway Ave, Boulder, CO 80302.
Last day to register is November 3. Please pay beforehand by making a donation for the correct amount on our website. 
---
This fun and dynamic four-hour training covers topics including watershed health, sustainable seafood, plastic pollution, ocean acidification, microbeads and more. After the training, volunteers will be equipped to take positive action and educate others, including students, legislative leaders and residents, about land-to-sea stewardship. Volunteers are central to the work of the Inland Ocean Coalition and we have many opportunities for getting involved including outreach events, school and public presentations, creek clean-ups, blogging, social media and overall participation in the organization.
Ages 15 & up
Students: $10 donation with valid ID
Adults: $20 donation
Price includes training materials and COCO schwag
---
Topics Covered in Training:
Land-to-sea messaging and presentation by Founder & Executive Director covering issues affecting our watersheds, rivers, lakes, and ocean
Volunteer Handbook and expectations for being a community leader
Activity Stations: Tabling 101, how to use the watershed model, how to discuss and run a plastic pollution class or art demo, microbeads learning activities for groups or outreach, etc.
Opportunities to sign up for volunteer activities or projects
Please contact Christine Evans with any questions or to register. Payment is required in order to complete your registration.  
---
Land-to-Sea Travel: Cuba! 

An exclusive insight into Cuba's history, people, and nature
Here are just a few of the highlights:
Citizen science and conservation under the direction of our Cuban research partners at Guanahacabibes, a NOAA Sister Marine Sanctuary in Maria la Gorda
The opportunity to dive the coral reefs of the southern coast which sustain rich marine life
Birding with a naturalist from the Zapata National Park, the largest wetlands in the Caribbean, home to huge numbers of migratory birds and rare endemics like the bee hummingbird and Cuban screech owl
Soroa Orchid Garden, with more than 20,000 plants including 700 orchid species and thousands of specimens of ferns
Viñales National Park with its 250 million-year-old loaf-shaped limestone mountains laced with caves and famous tobacco farms
Exchanges with Antonio Núñez Jiménez Foundation, who are instrumental in the planning and implementation of marine conservation and active facilitators of our program in Cuba
An evening with special guest Sr. Ariel Ricardo, a retired diplomat from the Cuban foreign ministry who worked with Jacques Cousteau on the Calypso
Havana's art and music scene and the colonial cities of Trinidad and Cienfuegos