"How can we inspire communities to recognize that the ocean belongs to all of us?"
We are an inland movement that builds land to sea stewardship. Our vision is to support citizens and communities to take an active role in improving the impacts and relationships between the inland, the coastal, and the ocean.
Those who live among mountains, rivers and inland cities have a direct impact on the cycle of life in the ocean. The changes we need to make to address the largest threats facing our seas—lowering carbon emissions, reducing trash and pollution, eating sustainable seafood, safeguarding watersheds, promoting marine protected areas (MPAs)—can happen from anywhere in the world. 
In 2011, Vicki Nichols Goldstein founded the Colorado Ocean Coalition (COCO), an organization focused on inspiring inland communities to be stewards of our waters and ocean. Starting in 2015, other inland communities began forming Inland Ocean Chapters. In 2017, COCO responded to the growing network of Chapters and formed the Inland Ocean Coalition based on the premise that you don't have to see the ocean to protect it. 
Inland communities want to connect their actions to the ocean. Is there is an inland chapter near you? If not, consider starting a chapter with us!
Watersheds are a direct connection we have to all water. Our work includes cleanups, monitoring, and testing to keep water clean for all.
An educational campaign to decrease the use of plastic straws in the US and beyond. We encourage restaurants to only serve non-plastic alternatives upon request. 
Volunteers are the heart of the inland movement. By providing hands-on training to engaged individuals, we create community leaders who enact positive change.
From inland communities to the coral reefs of the Florida Keys, students combine their inspiration, learning, and service to make a positive impact on our planet.
---
An Evening with Environmental Scientist and Author Marcus Eriksen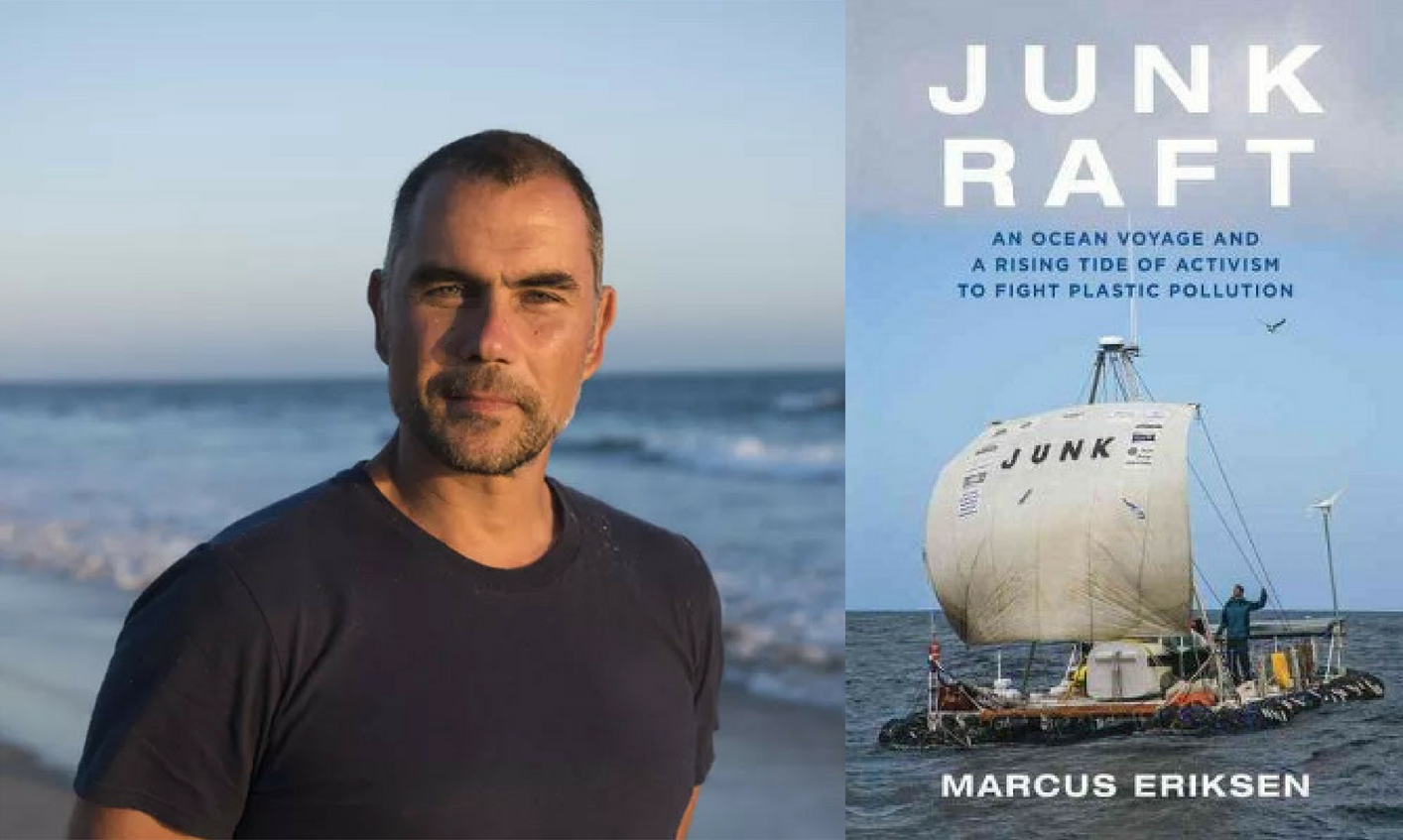 When: Friday, June 29 at 6 PM - 8 PM
Where: Weaver's Dive and Travel Center, 637 S Broadway St Ste V, Boulder, Colorado 80305
Marcus Eriksen is an environmental scientist, educator and author committed to building stronger communities through art, science, adventure and activism. His books chronicle rafting adventures down rivers and across oceans, and highlight his experience as a veteran of war and a scientist for conservation.
JUNK RAFT: An Ocean Voyage and a Rising Tide of Activism to Fight Plastic Pollution chronicles his voyage across the North Pacific to Hawaii on a raft made from 15,000 plastic bottles tied in old fishing nets stuffed under a Cessna 310 Aircraft. They called it JUNK, and the purpose of the 88 day 2,600 mile voyage was to raise awareness and help build a movement to save our seas from plastic pollution. He will be selling and signing books at our event.
Marcus is the co-founder of the 5 Gyres Institute, studying plastic pollution worldwide, and more recently co-founded LEAP LAB, a science center demonstrating the path toward urban resilience.
Donations to the Inland Ocean Coalition are appreciated - $5 minimum is suggested. The signed books will be $25, paid in cash only to the author. Refreshments will be provided by Weaver's.
Please R.S.V.P. to meetmarcus@weaversdive.com