Why An Inland Ocean Movement?
The ocean is our planet's life support system, and its health is in crisis. We often think that to protect the ocean, you have to be near the ocean. But we all have a direct impact on the cycles of life in the ocean—no matter where we live. The changes we need to make to address the largest threats facing our seas—lowering carbon emissions, reducing plastic and other pollution, protecting our fisheries, safeguarding watersheds, promoting marine protected areas, and fighting for legislation that supports our ocean, waterways, and climate—can happen from anywhere in the world. 
The Inland Ocean Coalition's approach is unique in that we give inland communities a voice in protecting our ocean by empowering them to become ocean champions in their communities and connecting them with their legislative leaders. Our unique niche allows us to work with our chapters and supporters around the country to convey to our legislative leaders that we all have a stake in ocean protection, even if we live inland. 
The Inland Ocean Coalition is working to build ocean conservation constituencies around the US. We hope you'll join us to protect the ocean we all love. 
Volunteers are the heart of the inland movement. By providing hands-on training to engaged individuals, we create community leaders who enact positive change.
Conservation agriculture builds soil, increases biodiversity, sequesters carbon, improves water cycles, supports farmers and communities, and helps protect our watersheds, ocean, and climate.
Join in on Colorado's statewide movement! On Tuesday December 6, Coloradans will come together to support the nonprofits that make a difference in our lives.
TrashBlitz is a community science program that empowers local communities to contribute plastic pollution data in their cities.
Our ocean, waterways, and climate need your help. Make a difference and check out current and past action alerts.
Join Us for the Annual Masquerade Mermaid Ball!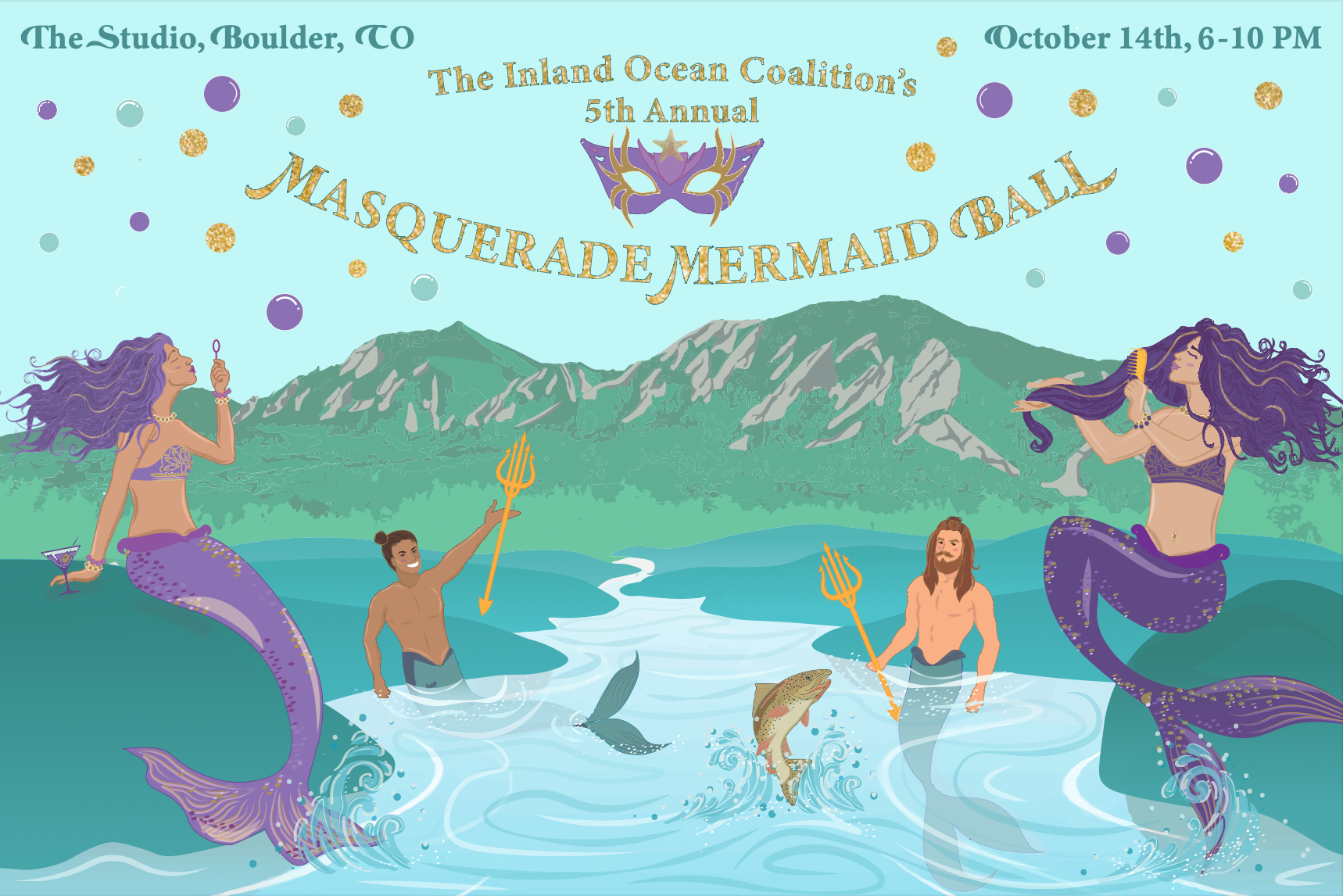 Come celebrate and help protect our ocean at the 5th Annual Masquerade Mermaid Ball! The event will feature music and dancing, delicious food and drinks, an online auction, costume contest, pirates, and, of course, mermaids and mermen!  Enjoy the company of other ocean lovers and celebrate our connection to the ocean and the amazing ability we all have to make a difference - no matter where we live.