"How can we inspire communities to recognize that the ocean belongs to all of us?"
We are an inland movement that builds land to sea stewardship. Our vision is to support citizens and communities to take an active role in improving the impacts and relationships between the inland, the coastal, and the ocean.
Those who live among mountains, rivers and inland cities have a direct impact on the cycle of life in the ocean. The changes we need to make to address the largest threats facing our seas—lowering carbon emissions, reducing trash and pollution, eating sustainable seafood, safeguarding watersheds, promoting marine protected areas (MPAs)—can happen from anywhere in the world. 
In 2011, Vicki Nichols Goldstein founded the Colorado Ocean Coalition (COCO), an organization focused on inspiring inland communities to be stewards of our waters and ocean. Starting in 2015, other inland communities began forming Inland Ocean Chapters. In 2017, COCO responded to the growing network of Chapters and formed the Inland Ocean Coalition based on the premise that you don't have to see the ocean to protect it. 
Inland communities want to connect their actions to the ocean. Is there is an inland chapter near you? If not, consider starting a chapter with us!
Watersheds are a direct connection we have to all water. Our work includes cleanups, monitoring, and testing to keep water clean for all.
An educational campaign to decrease the use of plastic straws in the US and beyond. We encourage restaurants to only serve non-plastic alternatives upon request. 
Pledge to choose sunscreen free from synthetic chemicals that harm coral reefs and encourage retailers to support this shift by making alternatives available.
Volunteers are the heart of the inland movement. By providing hands-on training to engaged individuals, we create community leaders who enact positive change.
---
Ocean Rangers Volunteer Leadership Training

"How can we inspire communities to recognize that the ocean belongs to all of us?"
Lunch provided by Cosmo's Pizza!
This fun and dynamic training covers issues like watershed health, sustainable seafood, plastic pollution, ocean acidification, offshore oil development, strategies for effective advocacy, and more! After the training, volunteers will be equipped to take positive action and educate others about land-to-sea stewardship.
Volunteers are central to the work of the Inland Ocean Coalition and we have many opportunities for getting involved, including outreach events, school and public presentations, campaigns like Suck the Straws Out, creek clean-ups, blogging, social media, and overall participation in the organization.
This training will feature special guest presentations on timely ocean issues:
Healthy fisheries policy - Regan Nelson, Director of the American Fly Fishing Trade Association's new Marine Resources Program
Seismic airgun blasting and offshore oil development - Michael Stocker, Executive Director of Ocean Conservation Research
When: Saturday April 13, 12pm-4:30pm
Where: Center for Science, Space and Technology Policy Research at CU - 1333 Grandview Avenue, Boulder, CO 80302
---
EarthxOcean: Inland Ocean Action Summit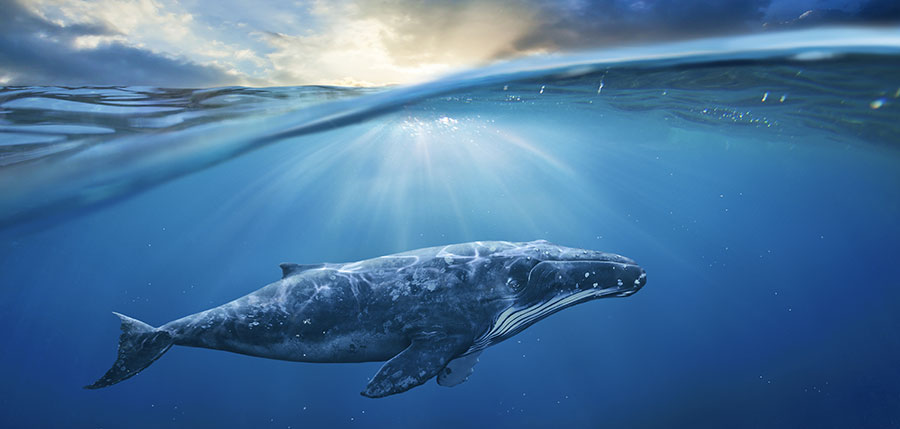 EARTHXOCEAN EXPO: APRIL 27-28, 2019
The first ever Inland Ocean Action Summit (IOAS) will take place this year at EarthX in Dallas, Texas, April 27-28.
EarthX draws over 150,000 people each year to its massive combination of conferences, exhibits, film showings, fairways, outdoor adventure areas, and more, with an aim to "sustain environmental initiatives with a substantial, positive impact on all living things on our planet."
Organized by Blue Frontier and the Inland Ocean Coalition, the IOAS will draw ocean activists from inland areas of the United States. The goal is to help raise the profile of marine conservation through organizational growth and development so that ocean protection is no longer seen as simply a coastal issue by policymakers and others, but as a topic of national and global significance.
---

EarthX is proud to make 20 general admission and 20 student scholarships available to those interested in joining the Inland Ocean Action Summit, part of the EarthX conference in Dallas, Texas. The scholarship covers the admission fee for both April 27 and April 28! To apply, email caisey.hoffman@earthx.org.