Mission
To create an inland movement that builds land-to-sea stewardship.
The Inland Ocean Coalition's unifying charge is to develop a two-way relationship with the ocean and the inland. Those who live among mountains, rivers, and inland cities have a direct impact on the cycles of life in the ocean. As the nation's first Inland Ocean Movement, our goal is to be a wellspring for literacy and community engagement across North America.
Vision
For individuals and communities to take an acti

ve role in improving the impacts and relationships between the inland, the coasts, and the ocean. 
Inland states should have a voice in ocean protection, since what we do inland has a direct impact on the sea—think about what we eat, the energy we use, and how we take care of our streams and creeks, which all lead downstream to the ocean. Advocates work with the Inland Ocean Coalition on issues of local and national importance through their own inland ocean chapters. In Illinois, Arizona, Utah, Colorado, Michigan, Buffalo, NY and Manitoba, Canada, affiliates are engaging inland communities and strengthening the Coalition to encourage activism around ocean and watershed conservation.
History
The Inland Ocean Coalition began as the Colorado Ocean Coalition (COCO) in 2011. Founded by Vicki Nichols Goldstein after a family move to landlocked Boulder, CO in 2009, the Coalition's aim was to inspire and empower Colorado citizens to promote the health of our ocean through education and community involvement.
Having spent most of her life working to protect our ocean, Vicki started looking for organizations in Colorado that had an inland ocean focus. To her surprise, there were none. She consulted with colleagues and found inspiration in their support for a new initiative, an Inland Ocean Movement. In 2011, she formalized the idea and the Colorado Ocean Coalition became a project under the fiscal sponsorship of The Ocean Foundation.
One of the organization's first steps was to lead a delegation of Coloradans to Washington, D.C. for the biennial Blue Vision Summit in 2011, where COCO was applauded for bringing ocean issues to the heartland. The Colorado Ocean Coalition has since held three major regional conferences on ocean protection, called Making WAVES, sponsors a monthly Blue Drinks, launched the Ocean Ambassadors Certification and Ocean Rangers programs, and co-developed initiatives like Blue The Dive and Suck the Straws Out. The movement has garnered support and recognition from luminaries in the ocean conservation movement—people like Dr. Sylvia Earle, Marine Researcher In-Residence at the National Geographic Society; Jean-Michel Cousteau, Founder of the Ocean Futures Society; and Dan Basta, former Director of the U. S. National Marine Sanctuary System.
Since the formation of the Colorado Ocean Coalition in 2011, communities across the country have been inspired to replicate the programs that began in Boulder, Colorado. Apart from Colorado, current chapters include the Sonoran Desert in Arizona, Great Lakes in Michigan, Illinois, Utah, Buffalo, NY, Prairie in Manitoba, Canada, and University chapters at the University of Colorado Boulder and Colorado State University in Fort Collins. 
We continue to inspire inland people and communities to become committed and united stewards of our ocean through advocacy, events, programs, outreach, and education. 
Core Goals
The Inland Ocean Coalition has scaled up its efforts and created robust goals for productive engagement with communities around water and the ocean throughout North America. The Inland Ocean Coalition leverages the Colorado Ocean Coalition's sustained initiatives over the past five years to build an inland movement through programs, educational experiences, and community partnerships that:
Ignite community engagement around ocean and water issues
Facilitate learning networks through our collaborative partnerships
Support and enhance key legislative efforts at local, state, and national levels
Create cultural shifts that encourage environmentally friendly attitudes and actions
Empower youth through education and outreach
Strengthen local capacity to implement sound watershed approaches
In scaling the growth of Chapters and establishing best practices, the Inland Ocean Coalition adheres to three core goals:
Unite inland communities to educate and enhance knowledge of land-to-sea stewardship issues and solutions
Facilitate community building through education, action, and involvement via local chapters
Reach new audiences with the importance of our land-to-sea connection and the easy ways that people can get involved in protecting our ocean and waterways
The growth of the Inland Ocean Coalition supports our mission of building of an inland ocean movement that builds land-to-sea stewardship. Our programs provide opportunities for inland communities to tap into their interest and love for water and the ocean.
Equity, Inclusion, and Justice
The Inland Ocean Coalition believes that the health of our communities and ocean are intrinsically connected and that the health of both lies on all voices being included in the discussion and solutions. Historically and currently, the environmental movement has been dominated by racism, sexism, white elitism and many other forms of oppression, ultimately excluding many important voices and communities. With this knowledge, the Inland Ocean Coalition is committed to advancing diversity, equity, and inclusion so that all communities and voices are given a seat at the table and have equal opportunities to live in a healthy community and enjoy a healthy environment. Our work seeks to build a stronger, more inclusive inland ocean movement that provides a space where decisions are made by a group that is as diverse as the communities they will affect. Meaningful participation from all communities is what is needed to solve the most pressing issues of our day and ensure a more equitable and resilient future.
Staff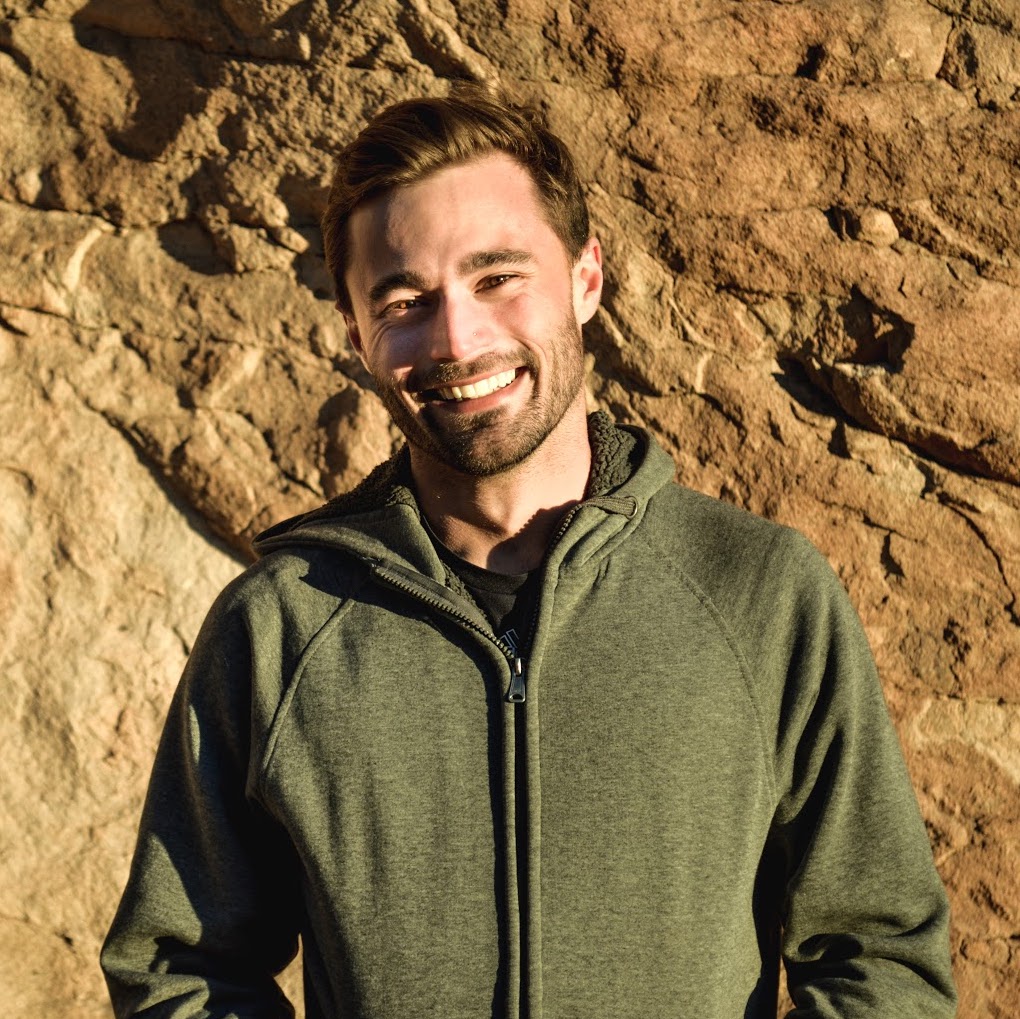 Lance Kittel
Executive Director
A Colorado native, Lance is an environmental professional and sustainability advocate with multiple degrees from Western Colorado University. Lance began as the Chapter Development Manager with the IOC and has since spent time expanding projects, programs, and operations within the ocean network. Lance aims to continue growing awareness and action in the inland ocean realm and strengthen the ties between the inland and the coasts. In his spare time, Lance spends plenty of time on rivers around the world joined by his wife and their dog, Ahi Tuna.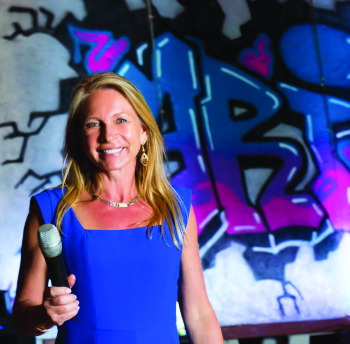 Vicki Nichols Goldstein
Founder & Director of Special Projects
Vicki is the Founder of the Inland Ocean Coalition, and for 10 years served as Executive Director. As of 2022, she transitioned into Director of Special Projects. A lifelong ocean advocate, Vicki earned a Master's degree in marine policy from Yale University. Working for NOAA, she co-wrote the Monterey Bay National Marine Sanctuary Designation documents and served as NOAA liaison to the California Sanctuary sites. For 10 years, Vicki was the Executive Director of Save Our Shores and served on a number of state, national, and international councils and working groups. She has experience addressing a multitude of issues including vessel traffic, fisheries management and sustainable seafood, marine protected areas, and plastic pollution. Vicki knows that community-based ocean conservation can occur anyplace in the county. "You don't have to see the ocean to protect it" is Vicki's mantra and she believes that if people are supported in their potential to be leaders, that they can make a positive contribution to ocean protection in our inland communities.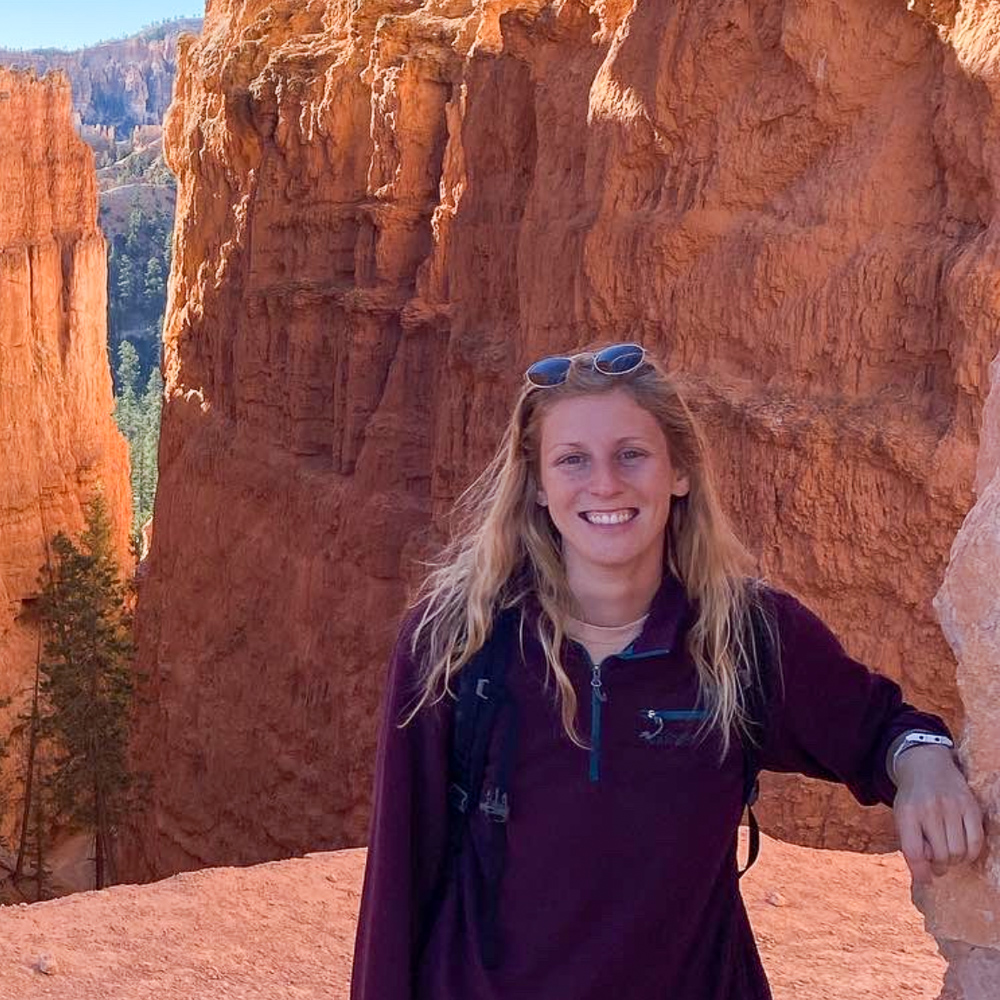 Melissa Jung
Director of Programs and Outreach
Melissa recently moved to Colorado from Hawaii where she received a M.S. in Marine Science from the Hawaii Pacific University in 2017. While in Hawaii she was the research facilities manager at the Center for Marine Debris Research where her interests focused on polymer identification and the quantification and characterization of marine debris. She also studied plastics ingested by endangered Hawksbill sea turtles and surface plastics from the North Pacific Gyre in order to identify plastic hotspots and inform policy. She also worked with Hawaiian monk seals and sea turtles at Hawaii Marine Animal Response while completing her degree. With her years of experience working with the ocean, marine wildlife, and local communities, Mel is excited to share with people inland how their actions can help protect our ocean.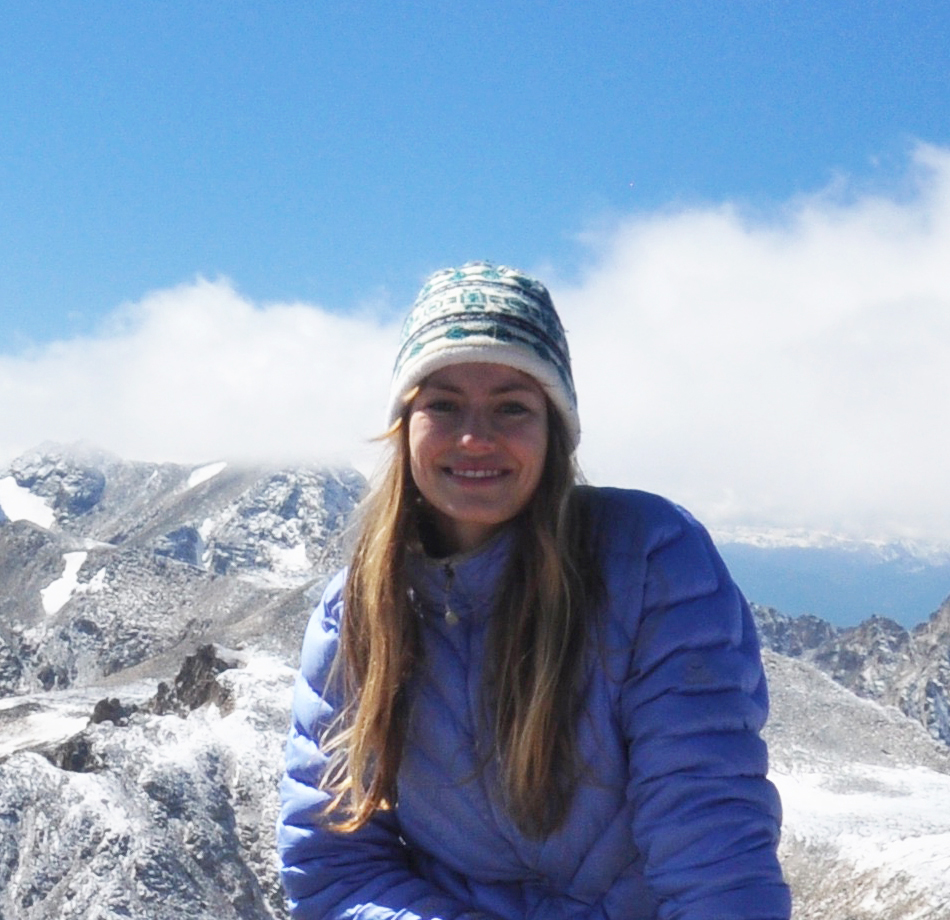 Christine Evans
Director of Communications
Christine grew up in the mountains of Colorado and developed a love for the outdoors at an early age. She pursued Environmental Studies and Political Science for her undergraduate degree and received a Master of Science in Sustainability Management from Columbia University. While there she fell in love with marine ecology and conservation and decided that she wanted to spend her life trying to protect our ocean. Christine has worked for several other environmental nonprofits and is excited to bring her knowledge and skills to the Inland Ocean Coalition as it continues to build an inland movement to protect our ocean planet.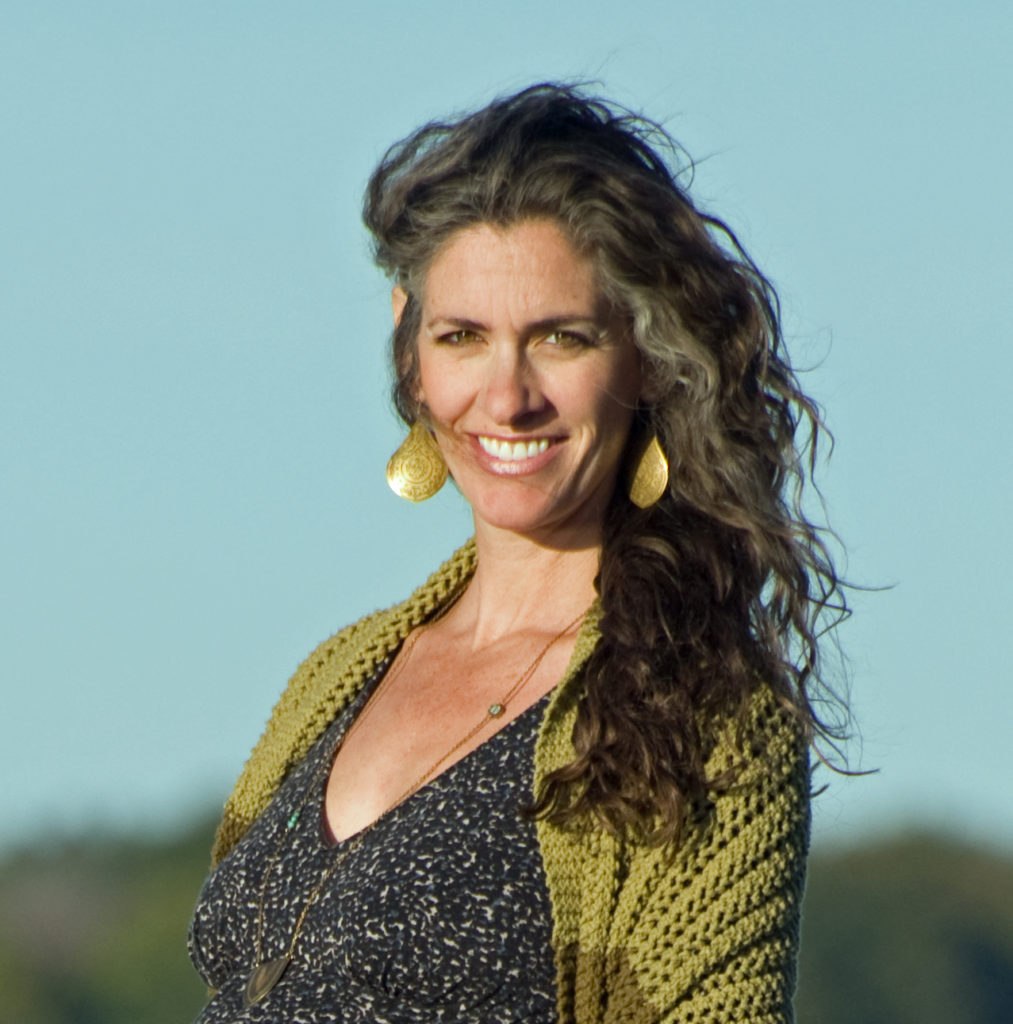 Michelle Kaufman
Director of Finance and Operations
Michelle has been working to protect our ocean for the last 11 years, from the shores of Santa Cruz to the icy coast of Maine. After receiving a business degree from the University of San Diego and an MBA from the University of Colorado at Denver, she spent time at Google and in the financial industry before turning towards environmental nonprofits and is excited to spend her time working towards a healthier planet.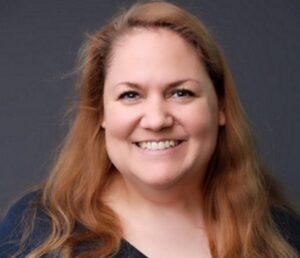 April Tovar
Legislative and Funding Coordinator
April has been representing the Inland Ocean Coalition in Texas since February of 2020. She is currently working on her undergraduate degree in Natural Resources Policy and Management and is on track to graduate June 2023! Her career goals and dream is to protect the ocean & the environment through policy and education. Her current work includes nurdle surveys in the Dallas/Fort Worth area in partnership with Nurdle Patrol & tabling events to provide education & resources to the community. April enjoys tending to her Texas native garden & providing food and shelter for local wildlife.
Advisory Board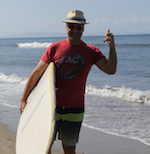 Ash Heather
Advisory Board Chair
Ash is the founder of Epic Water Filters which is a Boulder based company focused on reducing the need for single use plastic water bottles and providing people access to clean, healthy water. Before founding Epic Water Filters. he had a career in international finance with stints in Australia, Japan, New Zealand and Singapore. He has a Bachelor of Economics from the University of Sydney.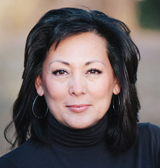 Kelly Webb
With a recent move, Kelly has closed her seven-year-old business and is working on ocean conservation issues full time from the Pacific Northwest. Kelly was the Principal and Co-Founder of e2e Sustainability Consulting, LLC, an integrated/sustainable building design and consulting company also providing sustainable design education. Prior to e2e, she was the Director of Campus Sustainability and the Institute for Sustainable Studies for a Colorado college of art and design, where she developed and implemented sustainability policies, procedures and curricula. Kelly is a LEED AP O&M, has a Masters in Environmental Policy and Management from DU and holds a Green Advantage Environmental Certificate, a Certificate in Green Building from Colorado State University and a Certificate in Sustainability Leadership and Implementation from the University of Denver in partnership with Natural Capitalism Solutions.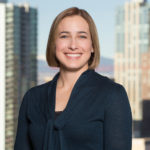 Christine Jochim
Christine Jochim is a Shareholder in the national law firm Brownstein Hyatt Farber Schreck, LLP. Her law practice concentrates on energy, environmental, and natural resources compliance counseling and federal policy, litigation, and government enforcement. A significant portion of her practice focuses on water quality and watershed issues. In addition to her law degree, Christine holds a Master of Public Health in Environmental and Occupational Health. Christine grew up in land-locked Colorado, but has been exploring our oceans as a certified SCUBA diver since the age of 12.

Christopher Shrope
Chris is the Director of Solutions Marketing & Market Intelligence at 6Connex. In the past, Chris has been the Managing Director for the Social Impact Prize, Business Developer for the Technology Transfer Office, and as a Business Consultant for a medical device startup. Chris studied Economics and Environmental Studies from St. Lawrence University and holds an MBA with an emphasis in Product Marketing and Entrepreneurial Finance from the Leeds School of Business. Chris has always loved the water, from learning how to sail on the Chesapeake Bay to canoeing and kayaking in the Adirondacks to rafting through the Rocky Mountains and loves the mission of the Inland Ocean Coalition.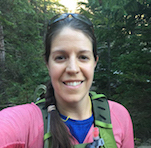 Erin Cooper
Watershed Initiatives
Erin's passion for marine environments has led her from the cornfields of Ohio to oceans around the world. These pursuits fueled her interest in the human connection to watershed dynamics, from Caribbean reefs to the Rocky Mountains and beyond. She earned a B.A. from Hiram College and an M.En. in Applied Coral Reef Ecology from Miami University of Ohio before being awarded the 2012 John A. Knauss Sea Grant Marine Policy Fellowship with NOAA's Office of Education. In addition to being involved with the Inland Ocean Coalition since it's early days, Erin now works to improve threatened and endangered salmon habitat protections in the Pacific Northwest as a Floodplain Management Specialist with FEMA Region 10.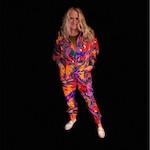 Maddie Boatwright
Leeds Board Fellow
Maddie's passion to protect the 'Big Blue' comes from her love of surfing and scuba diving. This businesswoman works to spread awareness about plastic and microplastic pollution, provides digital consulting for the organization, and is consistently involved in the annual Masquerade Mermaid Ball Fundraiser. She has a B.S. in Environmental Design from the University of Colorado at Boulder with a minor in Cultural Geography, and a Technology, Arts, & Media certificate. In addition, she also holds a Masters in Digital Product Design from the CMCI program, as well as an MBA from the Leeds Business School. Her business expertise combined with her ten-year design career in the tech industry enables the positive impact and capabilities necessary to solve environmental issues.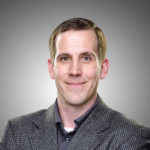 Michael Dirks
Water Quality Specialist
Michael Dirks has a BS in marine science from Eckerd College in St. Petersburg, Florida and a Master of Global Environmental Health from Emory University in Atlanta, GA. Mike works with the Water Research Foundation, an international nonprofit research collaborative for water professionals. In 2016, Mike also founded The Third Arrow, a small business for environmental footprint reduction planning. Mike tracks and listens to a range of public health and clean water environmental priorities from national leaders in the water sector and assists the Inland Ocean Coalition in the land-to-sea mission by contributing perspective on various conversations happening at regional and national scales across North America.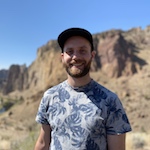 Neil Brandt
Based in Portland, OR, Neil is currently the Development Director at WaterWatch of Oregon. Prior to joining WaterWatch in 2019, Neil worked as canvass director on behalf of Amnesty International in Seattle, Washington. There, he organized and managed a team of on-the-ground field canvassers to raise money for Amnesty's international refugee rights advocacy. Before living and working in Seattle, Neil was a carbon policy researcher at The Nature Conservancy in Boulder, Colorado, where he also earned his master's degree in environmental policy from The University of Colorado at Boulder. Neil is an avid skier, hiker, mountain biker and an aspiring rock climber. He grew up in the Adirondacks of New York and received his bachelor's degree with honors from the University of Vermont. Neil lives in Portland with his fiancée, Greta, and their dog Lucca.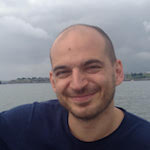 Nicolas Biber
Plastic Pollution Specialist
Dr. Nicolas Biber has extensively studied the fragmentation of plastics in the environment. His research has focused on plastics' deterioration processes, distribution on coastlines, and ingestion of microplastics by organisms. He believes that a powerful way to advance a cause is to get the public involved in it, and that plastic pollution science is for everyone to participate in the best way they can and wish to. Nicolas earned his PhD in Marine Studies from the University of Plymouth, UK.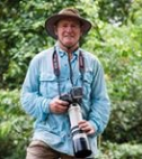 Paddy Ryan
Travel Author, Photographer and Educator
Dr. Paddy Ryan spent many years in New Zealand, Fiji, and the UK. After completing his doctorate in ecology at the University of Caterbury, New Zealand, he learned to dive and take underwater photos, twin passions he still pursues with enthusiasm Dr. Ryan worked as a Freshwater Biologist and Environmental Planner for New Zealand's West Coast Regional Council. In 1997, Paddy moved to Denver to start a new life in the US. He has worked at Metro State, Johnson and Wales University, Colorado School of Mines, and Metropolitan State University. He teaches Biology and Invertebrate Biology, Marine Biology, Environmental Science, and Ecotourism. Paddy has published 49 books and scientific papers, 38 Consultancy reports, and over 300 articles, and continues to write books and create documentary films.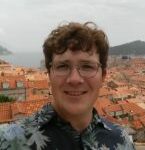 Patrick Chandler
Plastic Pollution Specialist & Educator
Patrick has ten years' experience working in and developing environmental education, stewardship, and science programs. His current focus is researching the impact of bringing together art and science to empower communities to take action on environmental issues. Before beginning graduate work at CU, he worked as the Education Director for the Washed Ashore Project, which raises awareness about marine debris by creating sculptures from items found on the beach and using those sculptures to spark changes in consumer habits. Prior to joining the Washed Ashore team, Patrick spent five years in Alaska where he taught biology for Kenai Peninsula College, served as the International Coastal Cleanup Coordinator for Alaska, and worked as the Special Programs Coordinator for the Center for Alaskan Coastal Studies teaching intertidal ecology and marine biology.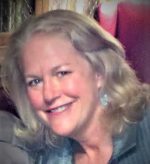 Susan Bruce
Sustainable Tourism
Susan grew up near the ocean in Australia and Brazil. After years of seeing the world with corporate (IBM, Time Warner, Turner Broadcasting) and nonprofit (Conservation International) roles, she now owns her own travel agency, Susan Bruce Travel, and is passionate about sharing her love of travel, adventure, and conservation with others. She earned a Bachelor's Degree in Foreign Languages (French, Portuguese, Spanish & German) and Master's in International Communications with additional certifications in Western European and Latin American Studies. She has published numerous articles on ocean issues and is an avid scuba diver.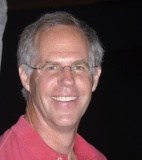 Ted Ross
Waterkeeper Alliance Affiliate
Ted oversees a Waterkeeper Alliance coalition that encourages approaches to watershed respect and conservation for drinkable, swimmable, fishable waters. He is a business executive and consultant with a 30+ year career at IBM, Price Waterhouse, and Arthur Andersen in information technology strategy and services. He has long felt the primordial draw of the waters and has a deep enthusiasm for Hawaii, scuba, and the fishes of the world. He has an emerging passion for the economic, ecological, and engineering issues associated with the removal of dams. Ted has been a Boulder resident since moving from Atlanta, GA in 1996, graduated from the University of Michigan, is married and has raised three daughters.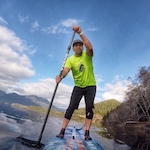 Troy Trimmer
A passionate outdoor adventurer and seasoned Outdoor Industry veteran based in the Pacific Northwest, Troy seeks time outdoors for adventure and solitude, family time and doing what he can to inspire others to create their own experiences and ultimately appreciate and protect all wild places. Currently, the Global Sales Manager for Aquaglide (a leader in inflatable kayaks, SUP's and waterparks), he works towards supporting awareness, access and preservation to the many waterways in North America and around the world. A product of "The West", Troy enjoyed many formative years in Utah, Nevada and California before eventually rooting down in Western Washington State. Rediscovering a passion (let's be real and call it an obsession) for time on the water the past decade, the focus is on some kayaking but mostly on all forms of SUP including; fitness, racing, downwinding, multi-day touring while prone paddle-boarding, surfing and an eye on foiling keeps the stoke high.