WANT TO BE A CHAMPION FOR OUR OCEAN?
Are you passionate about protecting our ocean and looking to make a difference? We often hear that the ocean is in trouble or that it's too late to act, but we want to show you that just one person can make a difference.
The Inland Ocean Ambassador Training Program is a 5-session, 5-week online program offered twice per year that prepares individuals to take action to protect our ocean and waterways.
While we know that our ocean is in trouble, it's also not too late to act. According to a major recent scientific review, our ocean can be restored to its previous bountiful state, but only with a redoubling of conservation efforts. We've already seen dramatic improvements in many areas. In 2000, less than 1% of our ocean was protected; now it is almost 8%. Many whale, sea lion, and other marine animal populations are increasing and good things are happening because people are more aware and taking action.
A big part of turning things around will include getting more people involved around the country and across the globe, and not just those who live on the coast.
The virtual IOA Training Program is designed to prepare individuals with the skills and tools to be powerful advocates for ocean and watershed health. Over five weeks, Ambassadors from all over the country learn from top ocean advocates, scientists, and policymakers, and network with other Inland Ocean Ambassadors and partner organizations to expand their ocean and water expertise. Ambassadors gain experience in community engagement and advocacy and get the tools needed to be effective ocean and water champions in their communities.
The training covers watershed health, plastic pollution, the ocean as a solution to climate change, marine protected areas, fisheries management and sustainable seafood, the power of storytelling, how we are Heartwired to love the ocean, and much more. 
We accept applicants who want to be effective ocean and watershed advocates and be actively involved in our Inland Ocean Network. This training is designed to be interactive and participants will be expected to engage with the group throughout the five weeks. 
INLAND OCEAN NETWORK (ION)
After completion of the Inland Ocean Ambassador Training Program, participants will become members of the Inland Ocean Network (ION). ION is a network of Ambassadors spanning across the nation and serves as a hub for ocean protection initiatives, problems, solutions, and calls to action. Through ION, Ambassadors have access to engagement activities including call-in days, nationwide cleanup days, campaign involvement, and more.. ION provides resources, forms relationships, connects members, and catalyzes movement actions to create a more just and equitable representation of the inland ocean movement. 
Since the ocean is not only a coastal issue, ION will grow the involvement of inland communities, unite inland and coastal communities, and grow the actions and measures taken to protect and restore our ocean.
US Ambassador Map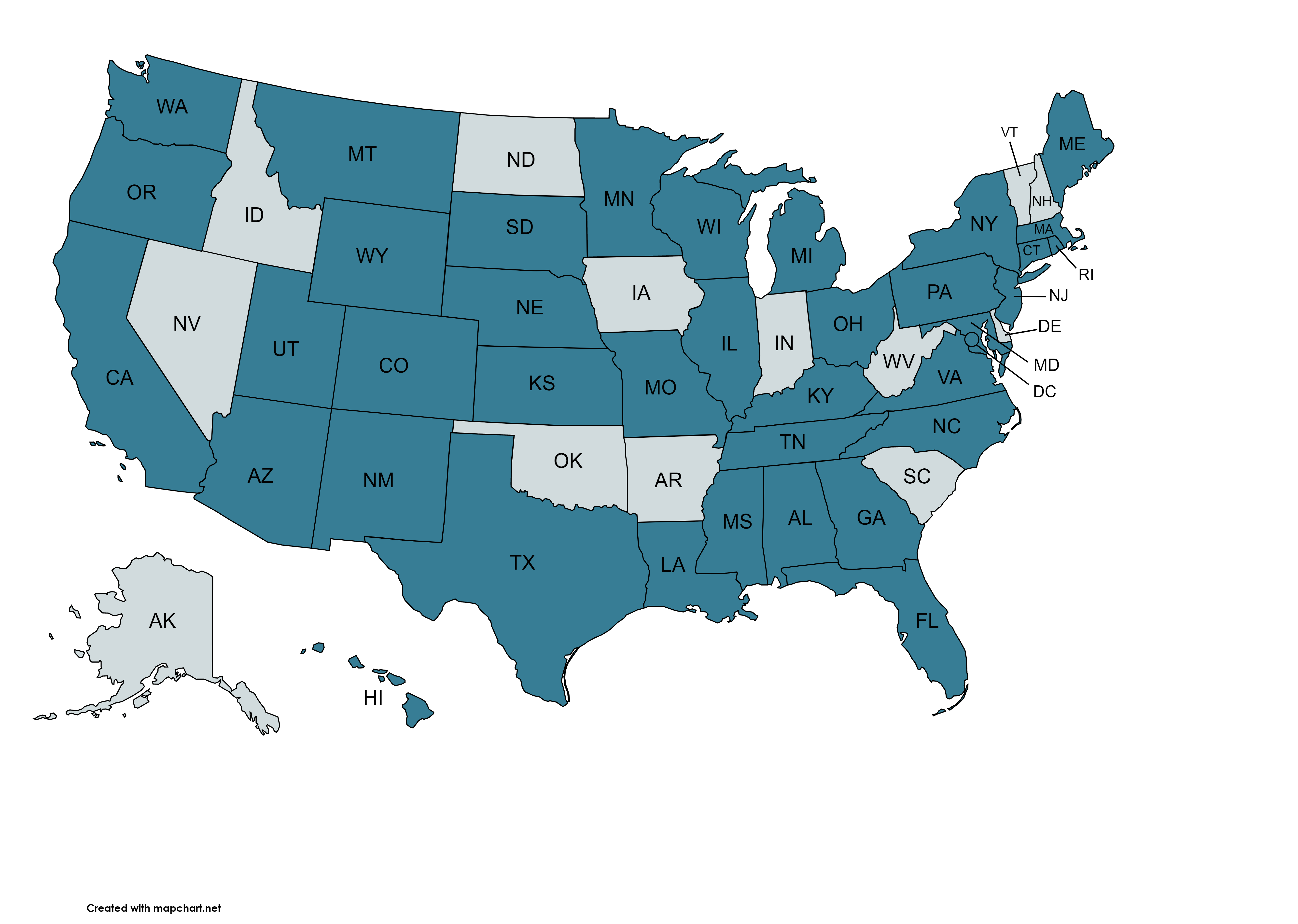 World Ambassador Map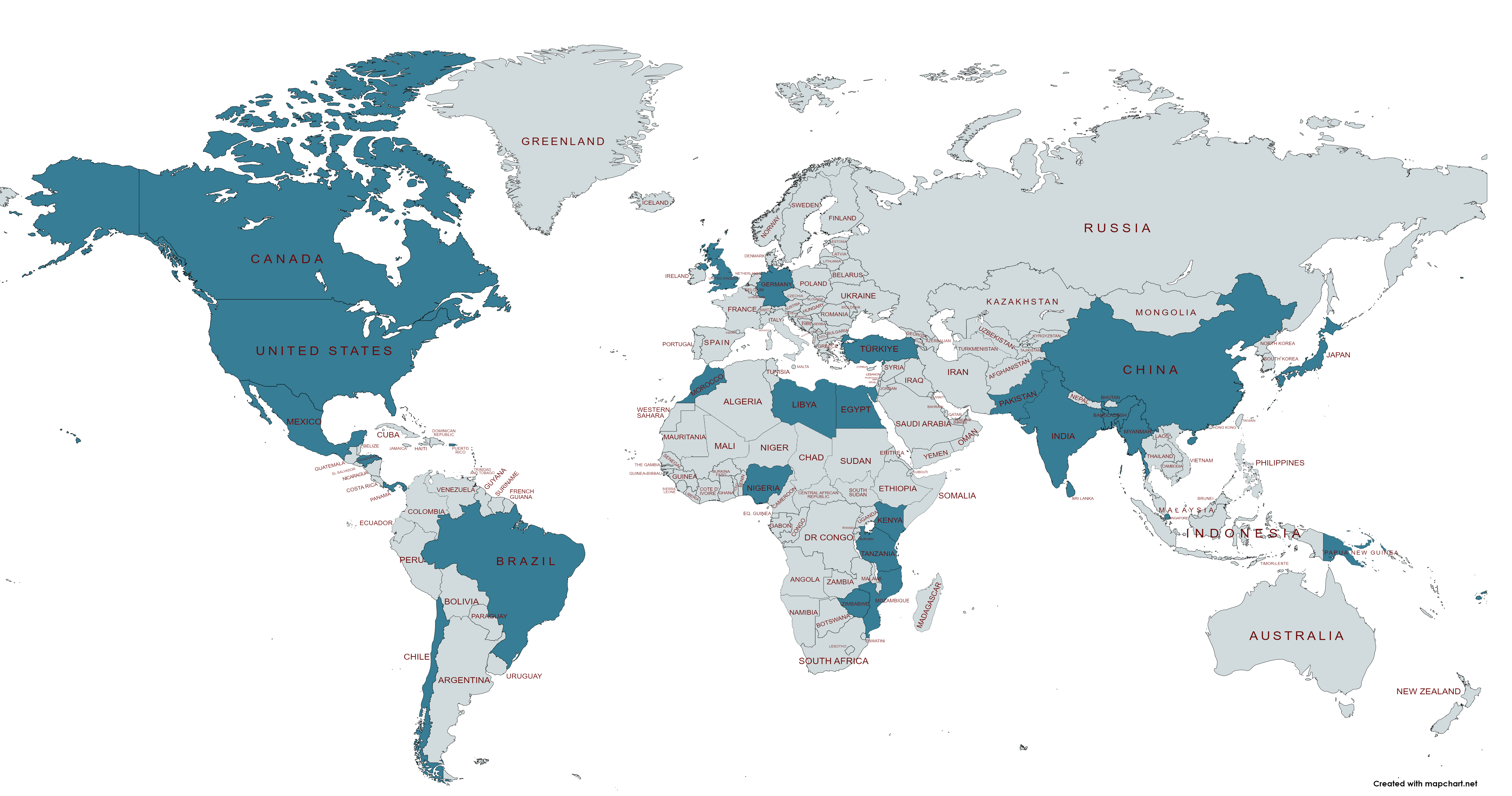 US states and countries represented by Inland Ocean Ambassadors
Ocean Ambassadors Trained
250
Fall 2023 Training Details
Sessions are held at 4PM PST, 5PM MST, 6PM CST, and 7PM EST, each Thursday for two hours from September 7th, 2023 to October 5th, 2023

Applications close August 27th, 2023

Applicants must be 18 years or older to apply 
We ask for a minimum $15 monthly donation during the course of the training. A limited number of scholarships are available; please see the application for more information.
FALL 2023 TRAINING TIMELINE
Module 1: Course Intro and the Power of Storytelling (September 7th 2023)
Introduction and course overview
Guest Speaker: Wallace J Nichols, author of Blue Mind
The power of storytelling: how we are Heartwired to love the ocean
How the ocean impacts our lives
Module 2: Watershed Health and Empowering Your Voice (September 14th, 2023)
Module 3: Getting involved with an Emphasis on Plastic Pollution (September 21st, 2023)
Guest Speaker:

Maya Rommwatt from

Defend Our Health

 

Plastic pollution and climate

 

How to perform brand audits
Module 4: Deep-sea Mining and Engaging with Legislative Leaders (September 28th, 2023)
Guest Speaker: Mark Haver from the Sustainable Ocean Alliance

   

 

Deep-sea mining and the International Seabed Authority 

Advocating for a healthy ocean and watersheds
Module 5: Supplements and Introduction to the Inland Ocean Network (October 5th, 2023)
Inland Ocean Ambassador Graduation Ceremony
Inland Ocean Network and next steps as an Ambassador
Meet the Speakers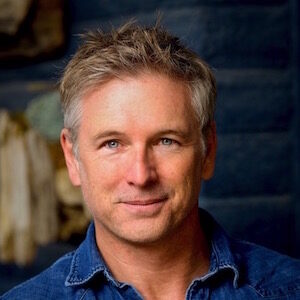 Wallace J Nichols
Dr. Nichols helps people reestablish healthier, more creative and regenerative relationships with themselves, each other and their environment through water, wonder, wellness and wildlife. Dr. Wallace "J" Nichols — called a "Keeper of the Sea" by GQ Magazine, "a visionary" by Outside Magazine, a "water warrior" by AQUATICS International, a "friend of the sea" by Experience Life Magazine, and "the godfather of water" by Irish Life Health and Santa Cruz Waves Magazine — is an innovative, silo-busting, entrepreneurial scientist, movement maker, renowned marine biologist, voracious Earth and idea explorer, wild water advocate, bestselling author, sought after lecturer, and fun-loving Dad. He also likes turtles (a lot). Formerly a Senior Scientist at Ocean Conservancy, Nichols holds a B.A. degree from DePauw University in Biology and Spanish, an M.E.M. degree in Natural Resource Economics and Policy from Duke University, and a Ph.D. degree in Wildlife Ecology and Evolutionary Biology from the University of Arizona. He received a Bradley Fellowship to study the impacts of sea level rise at Duke University Marine Lab, a Marshall Fellowship to study conservation while at the University of Arizona, and a Fulbright Fellowship to study at the Universidad Autonoma de Mexico marine station in Mazatlan. He has authored more than 200 scientific papers, technical reports, book chapters, and popular publications; lectured in more than 30 countries and nearly all 50 states; and appeared in hundreds of print, film, radio, and television media outlets including NPR, BBC, PBS, CNN, MSNBC, National Geographic, Animal Planet, Time, Newsweek, GQ, Outside Magazine, USA Today, Elle, Vogue, Fast Company, Surfer Magazine, Scientific American, and New Scientist, among many others.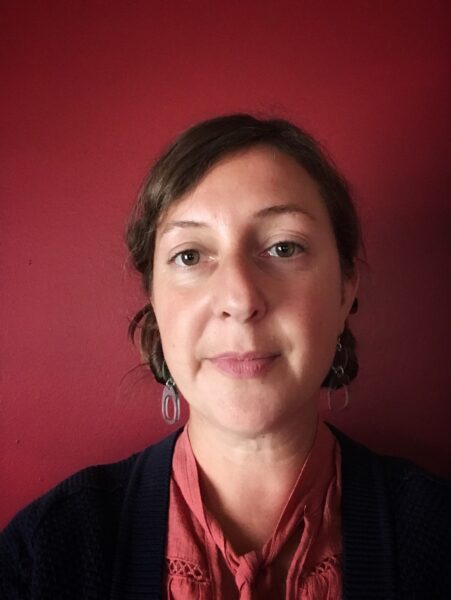 Maya Rommwatt
Senior Market Campaigner, Defend Our Health
As Senior Market Campaigner at Defend Our Health, Maya persuades corporate policy makers to slash the use of dangerous chemicals and petrochemical plastics in popular products and packaging. Prior to joining Defend Our Health, Maya worked on a strategic market climate campaign with Stand.earth to move some of the world's biggest fashion brands to clean up their deadly climate pollution in supply chains, from burning fossil fuels to using them to make fabrics. She also has experience leading a nationwide campaign to divest public dollars from weapons corporations, protecting critically endangered species, and she has been continuously advocating for a just climate transition in her hometown Portland, Oregon. Maya received a M.S. in Environmental Studies and a B.S. in Biology from the University of Oregon and she loves to explore the intersection between human organization and biological processes in order to improve our communities, health, and the world we live in. She believes in punching up and holding the most powerful to account. Maya was raised in the Pacific Northwest, where she currently lives, and has called it home for most of her life. When not pushing for change, she can be found with her family, cooking, or in her garden. If she can't be found she's probably in the woods or in a boat.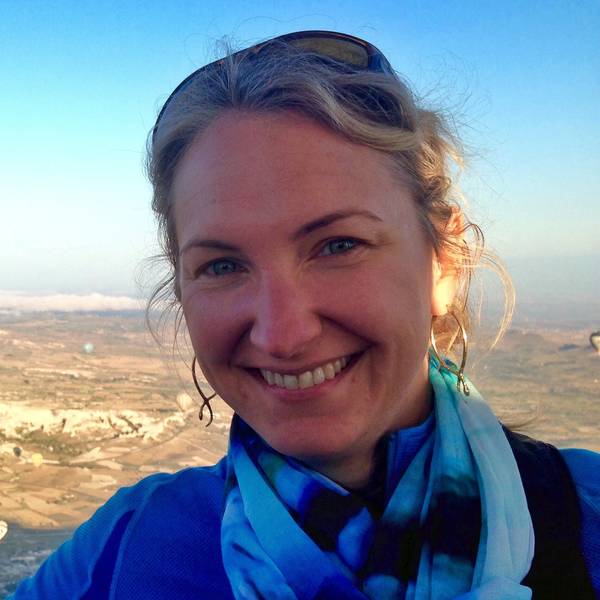 Sarah Barmeyer
Deputy Vice President, National Parks Conservation Association
Sarah Barmeyer is senior managing director for NPCA's Conservation Programs where she coordinates priority initiatives for water restoration, landscape conservation, wildlife, and clean air and integrates programs across departments. She oversees NPCA's water protection and restoration activities with a focus on Everglades restoration and manages America's Great Waters Coalition. Prior to joining NPCA in 2010, Sarah worked for the Georgia Wildlife Federation for six years and was responsible for building, organizing, and managing the Georgia Water Coalition, a diverse group of interests that advocates for sustainable water management policies. Before moving to the policy and advocacy arena, she conducted scientific research on sea turtles with the Georgia Department of Natural Resources and with the Sea Turtle Conservancy in Tortuguero, Costa Rica, and performed aerial surveys of right whale calving grounds off the Georgia coast with Wildlife Trust. Sarah holds an M.S. in Conservation Ecology and Sustainable Development from the University of Georgia, and a B.S. in Biology from the University of the South in Sewanee, Tennessee. Her favorite national park is Canyonlands.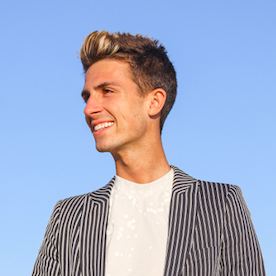 Mark Haver
Global Policy Advisor, Sustainable Ocean Alliance
Mark is Sustainable Ocean Alliance's North America Regional Representative. Mark was the inaugural chair of SOA's Youth Policy Advisory Council, where he built out SOA's youth policy campaigns for the Global Blue New Deal and a Deep-sea Mining Moratorium. Mark was an integral member of SOA's COP26 and COP27 teams, where he represented SOA and its position on deep-sea mining on several panels, including with the Government of Chile and the UN High Level Climate Champions. With partner member organizations of the Deep Sea Conservation Coalition, local student groups at UBC, and a global network of online activists and social media influencers, Mark led the organization of the demonstration against deep-sea mining and The Metals Company on Saturday outside IMPAC5. He is also a partnership coordinator for Deep Rising, the Sundance-nominated deep-sea mining documentary, narrated by Jason Momoa and directed by Matthieu Rytz.
"I am so happy and grateful for being guided to take part in the Inland Ocean Coalition Cohort. Through this program, not only have my eyes been opened to the problems surrounding our oceans but also ways to educate and reach out to people around the nation on solutions for future generations! I feel I have grown as a student and leader in my community through this program and I recommend anyone interested in learning about problems existing in our natural world to take part." -DaRon Shavers
"The IOA program is an inspiring experience full of people who encourage each other to put their best fin forward for the ocean!" -Tabitha Birdwell
"The IOA training is knowledge-packed, inclusion-focused, and action-forward! It left me feeling inspired to work with my new colleagues and friends to apply what we learned to protect our ocean and land – starting with the 30×30 campaign." – Angie Joerin
"I truly loved hearing from all the speakers, learning all the different ways that we can help, and knowing there are ways to get involved in our communities on so many different levels. I'm excited to start doing my part to help save our ocean and to spread the word of how everyone can help!" – Suzi Fowler
"I liked the topics studied. Real issues, how to address them. Also, the real life opportunities that follow the training. I signed up because I wanted to make a difference in my community. We got together, learned and now it's time!" – Priscila
"I most liked getting to hear from different speakers and all the resources that were shared with us each week. I also really loved making friends through this process." – Michelle