Why An Ocean Ambassador Certification Program?
Are you passionate about protecting our ocean and looking to make a difference? We often hear that the ocean is in trouble or that it's too late to act, but we want to show you that just one person can make a difference.
Our ocean has never faced such a myriad of serious threats, including overfishing, plastic pollution, offshore oil development, and climate change, but there have also never been more people working to turn things around, and we've truthfully never been more hopeful.
While we know that our ocean is in trouble, it's also not too late to act. According to a major recent scientific review, our ocean can be restored to its previous bountiful state, but only with a redoubling of conservation efforts. We've already seen dramatic improvements in many areas. In 2000, less than 1% of our ocean was protected; now it is almost 8%. Many whale, sea lion, and other marine animal populations are increasing and good things are happening because people are more aware and taking action.
A big part of turning things around will include getting more people involved around the country and across the globe, and not just those who live on the coast.
The training will cover plastic pollution, marine protected areas, fisheries management and sustainable seafood, the power of storytelling, how we are Heartwired to love the ocean, and much more. 
We are accepting 25 people who want to be effective ocean and watershed advocates who will give back 40 hours in volunteer time within a 6 month period. While many of our regular volunteer opportunities are in-person, this training will also cover ways to get involved virtually during COVID-19. 
The training will begin on May 21 and will include four two-hour sessions on Zoom over the course of a month, with the last session on June 11th. Training times will be 4pm PT/7pm ET. Our spring Ambassador cohort will get to know each other, share the power of stories, and will learn a variety of advocacy and engagement techniques for becoming effective ocean champions in their communities.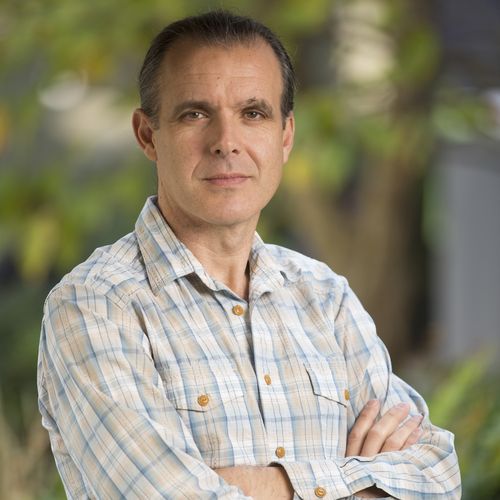 Enric Sala
National Geographic Explorer-in-Residence
Dr. Enric Sala is a National Geographic Explorer-in-Residence dedicated to restoring the health and productivity of the ocean. His more than 120 scientific publications are widely recognized and used for real-world conservation efforts such as the creation of marine reserves. Enric is currently working to help protect the last pristine marine ecosystems worldwide, and to develop new business models for marine conservation. He founded and leads National Geographic's Pristine Seas, a project that combines exploration, research, and media to inspire country leaders to protect the last wild places in the ocean.
Vicki Nichols Goldstein
Founder & Executive Director, Inland Ocean Coalition
Vicki has been an ocean junkie for most of her life, growing up in the mud flats of Southern New Jersey and hauling whale bones around New England. Vicki has worked in the non-profit and ocean conservation field for over twenty-five years from Washington, D.C. to Santa Cruz, Calif., addressing a multitude of issues including vessel traffic, sustainable seafood, oil spill contingency planning, Marine Protected Areas and fisheries interactions. She has a Masters in Environmental Studies and Marine Policy from Yale University.
Amy Kenney
Executive Director, National Ocean Protection Coalition
Amy Kenney has spent more than 20 years working at the interface of science, policy and communication around the most challenging ocean conservation issues. She holds a Bachelor of Science in Environmental Science & Policy and Marine Biology from Duke University and received a Master's of Environmental Management in Coastal Environmental Management from Duke University's Nicholas School of the Environment.
Modules and Training Timeline
May 21, 2020: Course Intro and the Power of Storytelling 
Introduction and course overview
The power of storytelling: how we are Heartwired to love the ocean
How the ocean impacts our lives
May 28, 2020: Marine Protected Areas
Enric Sala, National Geographic Explorer: Marine Protected Areas and the 30x30 Resolution to Save Nature
Amy Kenney: 30x30 Resolution and op-ed workshop
June 4, 2020: Break Free From Plastic 
The plastic movement: Break Free From Plastic
Event planning and community engagement: how to grow within your community
June 11, 2020: Advocating for a Healthy Ocean 
Advocating for a healthy ocean
Advocating for healthy ocean and watershed policies
National Marine Monuments, Sanctuaries, and other Marine Protected Areas
July - November 2020
Complete volunteer hours with IOC support and guidance
December 2020
Inland Ocean Ambassador Graduation Ceremony