Since the formation of the Colorado Ocean Coalition in 2011 and the Inland Ocean Coalition in 2017, our volunteer base has grown to support a wide variety of land-to-sea initiatives. We have relied on volunteers for needs like speaking at Making WAVES, event planning, website development, social media support, blogging, media mentions, video production, ocean leadership training (Ocean Ambassadors and Ocean Rangers), Master of Ceremonies, tabling, content production, graphic design, Advisory Board, committee participation, chapter leaders, creek cleanups, legislative engagement, music, event hosts, and simply dreaming big with us.
See how to get involved below.
Upcoming Opportunities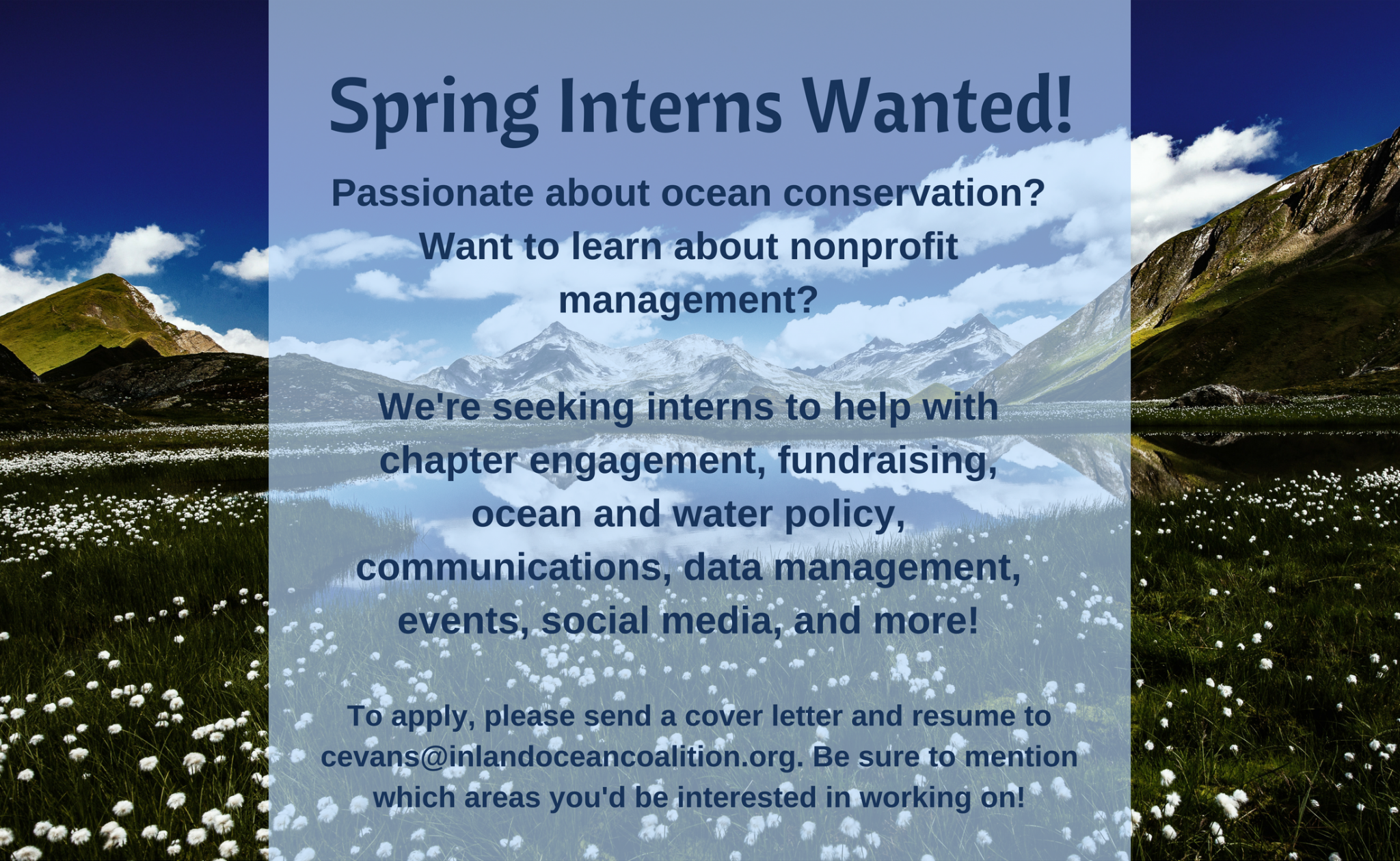 Ocean Rangers Volunteer Training

Our next training will be Spring 2018. 
---
This fun and dynamic four-hour training covers topics including watershed health, sustainable seafood, plastic pollution, ocean acidification, microbeads and more. After the training, volunteers will be equipped to take positive action and educate others, including students, legislative leaders and residents, about land-to-sea stewardship. Volunteers are central to the work of the Inland Ocean Coalition and we have many opportunities for getting involved including outreach events, school and public presentations, creek clean-ups, blogging, social media and overall participation in the organization.
Ages 15 & up
Students: $10 donation with valid ID
Adults: $20 donation
Price includes training materials and COCO schwag
---
Topics Covered in Training:
Land-to-sea messaging and presentation by Founder & Executive Director covering issues affecting our watersheds, rivers, lakes, and ocean
Volunteer Handbook and expectations for being a community leader
Activity Stations: Tabling 101, how to use the watershed model, how to discuss and run a plastic pollution class or art demo, microbeads learning activities for groups or outreach, etc.
Opportunities to sign up for volunteer activities or projects