About Us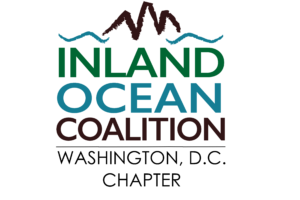 The Washington, D.C. chapter was born out of IOC's first virtual Inland Ocean Ambassadors Certification Program. The chapter, led by Lucy Hurlbut and Becca Christoff, takes on ocean protection activism in the D.C./Maryland/Virginia region and aims to work closely with legislative leaders on productive ocean protection policies.
UPCOMING EVENTS
Join the Washington, D.C. Chapter of the Inland Ocean Coalition, Surfrider D.C., Alice Ferguson Foundation, Society for Conservation Biology D.C., and the National Park Service - Theodore Roosevelt Island for a cleanup on Sunday, May 16th from 9:30am-12:00pm EDT.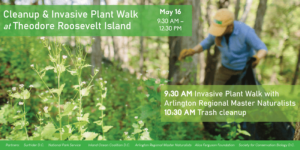 ---
Chapter Leadership
Becca Christoff
Rebecca was born with a passionate curiosity about nature.  Through her father's military service growing up, she has had the opportunity to live in a few states across the country. However, she pins the DMV area as home, as she has lived here for most of her life.  Despite never having lived in a coastal community, she has always been drawn to the water and the ocean and has sought out a connection to them. 
Throughout her life she has found those connections through swimming, sailing, and SCUBA diving and even deeper connections through applied conservation studies at both the Society for Conservation Biology Institute (SCBI) and George Mason University (GMU).  Her proudest professional experience followed, where she conducted research alongside the esteemed marine mammal veterinarian, Dr. Joseph Geraci.  The expert report that their team produced led to the allocation of resources for environmental protection and recovery efforts at the national level. 
Rebecca also has served as an educator for GMU-led field stations in the Meaningful Watershed Education Experience to teach 7th grade Life Science students about the Chesapeake Bay watershed region. She is most excited to use her voice and passion to inspire change through education, and to nurture stewardship in the next generation!
A "jack-of-all-trades," Rebecca is an experienced bartender, diver, and swing dancer. Through her work for the ocean, she wishes to give back to the world that has already given her so many valuable and meaningful experiences.
Lucy Hurlbut
Lucy has always felt a natural calling to the sea even though she did not grow up right on the coast. She fondly remembers the beach vacations her family took to Rehoboth and Lewis, Delaware as well as The Outer Banks, North Carolina. Some of her most memorable adventures include parasailing on the sound, snorkeling in the Gulf of Mexico, whale watching on the Saint Laurent in Tadoussac, Québec, and most recently going on her first cruise to Bermuda. Her study abroad in Nice, France, which is on the Mediterranean Sea (the Côte D'Azur), gave her a glimpse at what it was like to live in a coastal region. Seeing the large amount of single-use plastics being used led her to want to tackle the plastic pollution crisis, among other issues, to protect the ocean and the future of our planet.
As the Events Specialist at the International Food Policy Research Institute, she manages logistics for policy seminars, book launches, webinars, and special events. She is an active member of the Sustainability Task Force, working to implement sustainable solutions to reduce the organization's impact on the environment. She has been involved with starting a composting program, supporting caterers that use less plastic packaging, and reducing business air travel. 
In her free time, Lucy enjoys speaking French, reading, singing, dancing, playing tennis, and being outside in nature. She has performed with the Baltimore Symphony Orchestra, the City Choir of Washington, the Washington Revels, and Hexagon Theatre.