Inland Ocean Network
The Inland Ocean Network (ION) is a network of Ambassadors spanning across the nation and serves as a hub for ocean protection initiatives, problems, solutions, and calls to action. Through ION, Ambassadors can engage in call-in days, nationwide cleanup days, campaign involvement, community projects and more. ION provides resources, forms relationships, connects members, and catalyzes movement actions to create a more just and equitable representation of the inland ocean movement. 
Since the ocean is not only a coastal issue, ION grows the involvement of inland communities, unites inland and coastal communities, and grows the actions and measures taken to protect and restore our ocean.
CHAT WITH THE NETWORK HERE
Current Work

Find news and updates about the IOC's current work here.

4
IOA Cohort Syllabus
March 2
Module 1: Introductions to the IOC and the Power of Storytelling
Preparation Materials:
Guest - Wallace J Nichols, Author of Blue Mind 
What: Introduce participants to IOC, discuss how our stories have shaped our relationships with the ocean
How: Personal stories and Heartwired framework
Why: Give power to the stories that have impacted participants on a personal level, show that the ocean can be savored from inland, connect participants to Heartwired framework and confirm that you do not have to be an expert on ocean issues to make a positive impact
March 9 
Module 2: Getting Involved with an Emphasis on Plastic Pollution and Brand Audits 
Preparation Materials:
Weekly Question: What are your favorite/most used ways to reduce your plastic use?
Guest - Dr. Lisa Erdle from 5 Gyres 
What: Plastic pollution, watershed health, and what we do here regarding watershed health
How: Discussion about plastic pollution, watersheds, and brand audits
Why: Prepare participants to make a real impact in their communities
March 16
Module 3:  Marine Protected Areas and Engaging with Legislative Leaders
Preparation Materials:
Weekly Question: Have you ever spoken to or reached out to a legislative leader?
Guest - Jenny Larsen from the National Marine Sanctuary Foundation     
What: Introduce participants to marine protected areas and the 30x30 Resolution to Save Nature (America the Beautiful). Teach IOAs how to use their voice.
How: Discuss the various ways Ambassadors can reach out to their legislative leaders
Why: To prepare participants for activism, provide tools to expand on movements and campaigns, to think critically about how they can mobilize for a cause
March 23
Module 4: Deep-Sea Mining and Empowering Your Voice 
Preparation Materials:
Weekly Question: What do you think of deep-sea mining? Is it worth it?
Guest - Arlo Hemphill from Greenpeace USA  
What: Introduce participants to deep-sea mining and how they can connect with their fellow Ambassadors
How: Speakers and Ambassadors discuss the various sides of deep-sea mining. Discuss the IOA portal and Inland Ocean Network 
Why: To prepare participants to engage on conservation topics with other Ambassadors
March 30 
Module 5: Graduation and Celebration 
What: Graduate IOAs, Inland Ocean Network, and answer any final questions, and celebrate! 
How: Announce that IOAs will be receiving their certificate via email and allow time for them to ask any questions 
Why: Because we are so proud of everyone and want to make sure they feel confident advocating for our oceans!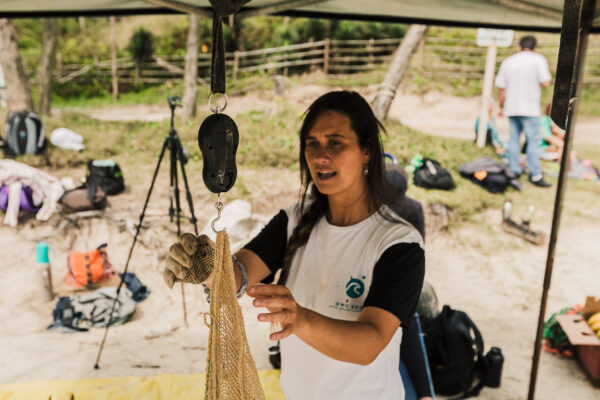 Ana Carolina
My name is Ana Carolina, I am a surfer, mom and environmental manager and I work with microplastic monitoring in the coastal zone. I'm currently working on creating a network of citizen scientists capable of collecting reliable data for surveying the environmental quality of the beaches on the southern coast of Brazil. We now have 1 year data from the Island of Santa Catarina, Itajaí and Cape Verde (AFR).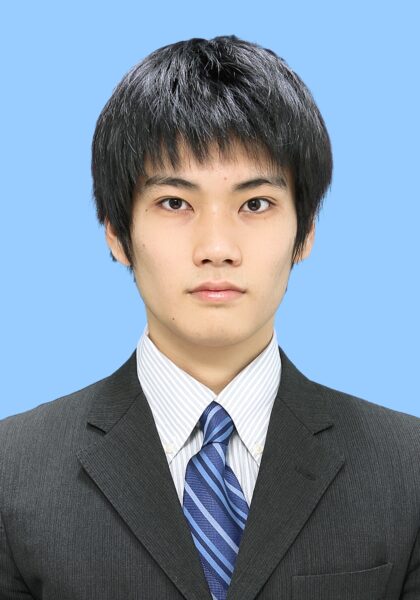 Jin Tanaka
Jin Tanaka is from Japan as a Branch manager of UNISC International, UN ECOSOC Special Consultative Status. He enrolled in YOUNGO: UNFCCC Youth Constituency as Global Coordination Team, UNEP Stockholm:50 Youth Task Force, UNESCO SDG4Youth Network, UNISC International: UN-ECOSOC Special Consultative Status NGO for focusing on environmental Education via climate change, energy transition, water management, ocean conservation in Asia Pacific countries to take a lead by youth engagement. He is also cooperating with National Institute for Environmental Studies, Biodiversity Division, Japan since 2016 for a mutual understanding educational method "Kankyo Cafe", environmental dialogue. In October 2021, enrolled in UNEP Stockholm+50 Youth Task Force, a youth group accredited with UNEP engage with UNEA, Leadership Dialogue to make a connection with economical social benefit from the youth by proposing youth involvement in the decision-making process. He is also a member of the UNESCO SDG4 Youth Network. He is also involved in marine conservation activities in the Asia-Pacific region, including tree planting and clean-up activities in collaboration with civil society and youth groups. He also reports on these activities at the United Nations Oceanographic Congress and the Intergovernmental negotiating committee (INC-1), advocating the need for cooperation and collaboration across sectoral and national boundaries.