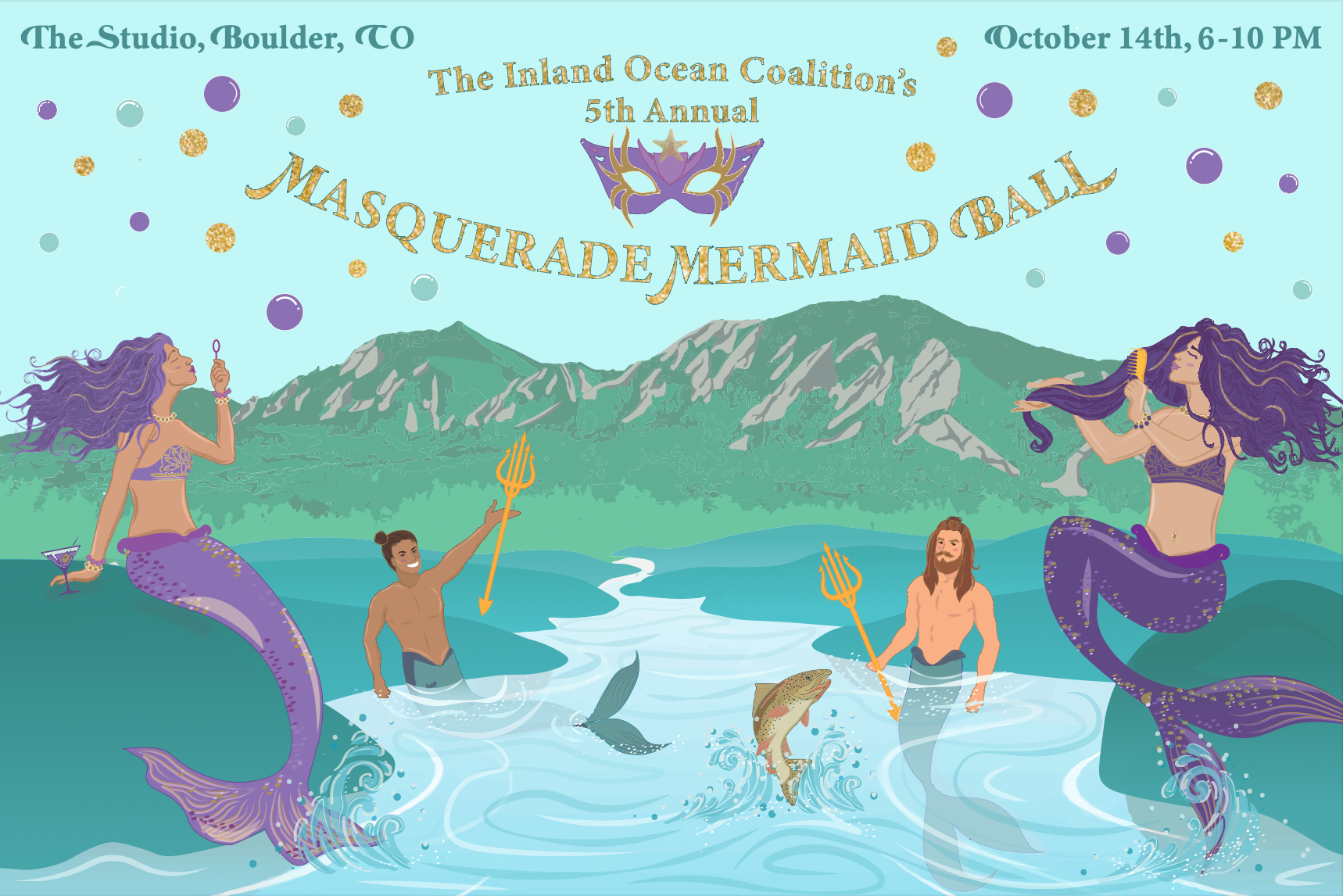 Come Celebrate and Help Protect Our Ocean at the 5th Annual Masquerade Mermaid Ball!
This year's Masquerade Mermaid Ball will be held at The Studio, an industrial chic venue in beautiful Boulder, Colorado on Saturday, October 14. The event will feature music and dancing, delicious food and drinks, an online auction, costume contest, pirates, and, of course, mermaids and mermen!  Come mingle with other ocean lovers and celebrate our connection to the ocean and the amazing ability we all have to make a difference - no matter where we live.
All proceeds will support our mission of building land-to-sea stewardship. We do this through protecting our ocean, watersheds, and climate, and working to prevent plastic pollution.
Photos from our Masquerade Mermaid Balls in 2019, 2021, and 2022
If you can't make it to the event, you can still support the Mermaid Ball!