By Emerson Damiano, IOC Intern
During the stay at home order earlier this year due to COVID-19, the news shared stories of lowered CO2 emissions, dolphins and fish in the clear canals of Venice, and an overall temporary improvement of our ecological crisis. However, these stories were not the full truth. In reality, dolphins were not reentering the polluted canals but were visiting Sardinia, an island hundreds of miles away. Emissions into the atmosphere, while temporarily stalled, are once again growing. The temperature in the arctic circle as of June 22nd, 2020 reached 100.4°F, over 30 degrees higher than average, highlighting the continuous heating of the atmosphere. One million plant and animal species remain at risk for extinction, more than ever before in human history. 
Amongst all of these environmental news stories, a worsening problem sits just over the horizon: plastic pollution. During the pandemic, Big Plastic has taken advantage of peoples' fear, falsely claiming that single-use plastics are the most hygienic and safe choice. Such fearmongering ignores the fact that many more people touch most plastic items throughout the supply chain than would be the case with dishes, glasses, and utensils washed in a restaurant. Since COVID-19 began, The International Solid Waste Association estimates that the production of single-use plastics has increased by 250-300 percent. Surgical face masks, disinfecting materials, hand sanitizer, gloves, single-use takeaway items, etc. have begun to accumulate in the environment as usage has increased. Environmental officials fear that soon there could be more masks in the Mediterranean than jellyfish. An increase in outdoor congregations have resulted in careless littering of plastics such as masks, gloves, and single-use utensils.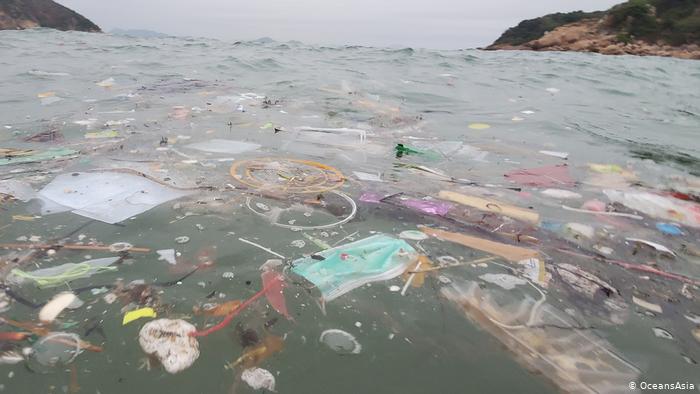 National regulations to prevent the spread of COVID-19 recommend that publicly shared items such as utensils should be single-use in order to prevent the spread of the virus; however, the Center for Disease Control (CDC) in the United States is the only organization worldwide actively suggesting single-use foodservice items. Other countries like Singapore, Australia, and Scotland declare that there is no benefit of single-use items, as the most effective methods to prevent transmission are good hygiene and proper cleaning.
While there seems to be a widespread belief that reusables are not safe and could lead to the escalation of the virus, a statement signed by over 125 health experts from 18 different countries insists that reusables are safe. Further, the CDC has reported that transmission from "surface contact" has never been recorded.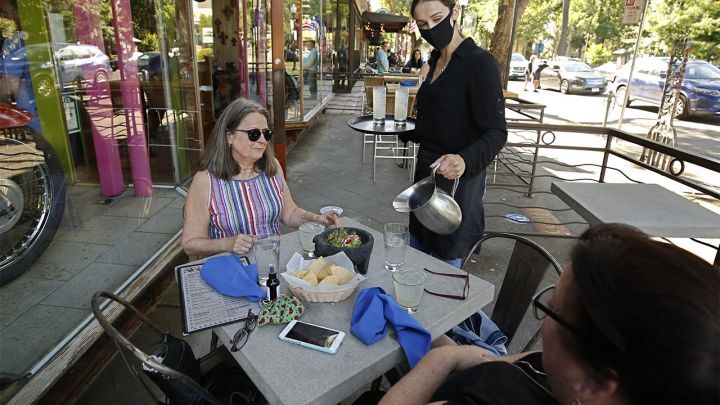 Reusables can and should be used safely when dining in at restaurants. In light of COVID-19, many restaurants have gravitated towards single-use condiments, menus, and cutlery. There are safe options that restaurants can utilize that do not contribute to the world's plastic pollution problem such as touchless drink or condiment dispensers, digital menus, and reusable dishware and silverware that is regularly sanitized. For takeaway meals, Oceanic Global suggests "earth-digestible" materials that will decompose like paper or cardboard if reusable options are not available. While some restaurants and grocery stores no longer allow people to bring their own reusable bags, many establishments have found reusable bag use to be successful and safe. Restaurants and stores can learn more about reducing their use of single-use plastic in Oceanic Global's sustainability guidelines for reopening safely without damaging the environment. 
Many health experts from around the world also support the use of reusable masks and personal protective equipment (PPE). Experts claim that the use of disposable masks are unnecessary for personal safety as soap is an effective cleaning method, and that the use of disposable PPE harms the health of our planet. We all need to learn about the efficacy of reusable PPE in order to prevent more single-use plastic from entering our environment and ocean. Individuals can utilize reusable masks, while restaurant and grocery store staff can use reusable PPE and practice consistent sanitation measures, methods proven to be just as effective as single-use PPE—if not more so.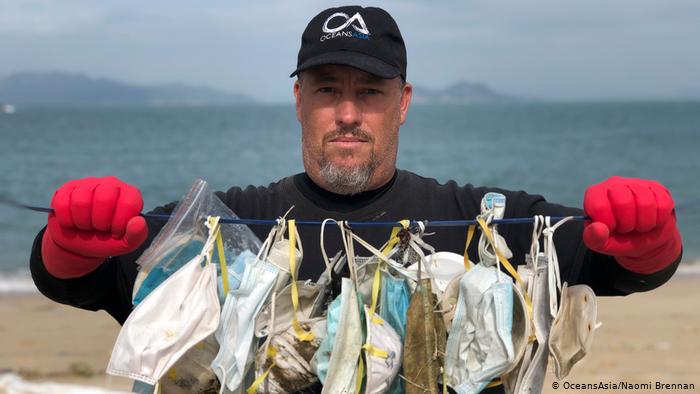 In response to COVID-19, single-use plastic items like masks, gloves, and takeout items have emerged as large contributors to the plastic pollution crisis. The plastic industry has convinced many individuals that single-use plastic will keep them safer. Many restaurants and grocery stores have reverted back to single-use items only, even though this is no evidence that this is safer. If your local grocery stores or restaurants have prevented consumers from using reusables during the pandemic, you can send out this letter to ask them to bring back refillables and reusables.
COVID-19 has introduced many challenges into our daily lives, but we can all work together to ensure that increased plastic pollution is not another negative result, but rather a challenge we can continue to tackle collaboratively.