Guest Blog Post by Finless Foods
In June 2022,  government officials, ocean managers, and conservationists from around the world gathered in Lisbon, Portugal for the UN Ocean Conference. They explored issues such as protecting marine ecosystems, ending illegal and overfishing, increasing investment in marine technology, and promoting international policy that protects ocean life. The theme of this year's conference was Life Under Water, one of their sustainable development goals.
Our mission at Finless Foods is to create a future for seafood where the ocean thrives. With the devastating effects of climate change, pollution, and overfishing outlined at the UN Ocean Conference, it is more important than ever to be proactive and embrace innovation as a pathway for solutions. Worldwide tuna populations continue to decline and the demand for tuna continues to grow; some species face endangerment largely due to overfishing. This is why Finless Foods created the first ever cell-cultured bluefin tuna and was the first cell-cultured seafood company in the world.
Finless Foods believes alternative seafood should be an integral component when shaping priorities for sustainable seafood, ocean health, and climate-resilient food systems and supply chains. By diversifying our consumption of seafood, including responsible/sustainable wild-caught, farm-raised, plant-based, and cell-cultured food products, we can reduce the pressure on bluefin tuna and other in-demand species, and rebuild fish stocks that will sustain our fisheries into the future. We support diversified methods of seafood production, including aquaculture, cell-cultured technology, sustainable and responsible wild-capture fisheries, and plant-based alternatives.
A large part of our work is recognizing that protecting the ocean is a worldwide and cross-industry effort, where different organizations and individuals with unique talents have strengths and specialties to offer in a very complex and multifaceted problem.
As we continue to build community with other stewards of the land and sea, it was natural for Finless Foods CSO Shannon Cosentino-Roush to meet Vicki Nichols Goldstein at our UN Ocean Conference booth. Shannon was sharing samples of our plant-based tuna when Vicki came to the booth and struck up a conversation. Vicki is the founder of the Inland Ocean Coalition, founded in Boulder, CO with 15 chapters across the United States. Their work addresses ocean threats such as acidification, marine litter and pollution, illegal and unregulated fishing, and the loss of habitats and biodiversity. They specifically provide valuable educational resources, programming for ocean-friendly farming, and partner with NGO's and government agencies dedicated to protecting the environment.
This meeting was the perfect opportunity for a new relationship to bloom. Combining our fields of work together: ocean-friendly conservation agriculture and diversifying options for seafood helps us work toward our common goal of a thriving ocean.
We are incredibly excited to partner with the Inland Ocean Coalition this September as a food sponsor for their fourth annual Masquerade Mermaid Ball. Our plant-based tuna will be featured amongst other sustainable food options, live music, an auction, a costume contest, and mermaids. All proceeds from this event will support their mission of building land-to-sea stewardship, protecting our ocean, watersheds, and climate, and working to prevent plastic pollution.
We look forward to a magical evening with the Inland Ocean Coalition and are excited to report back soon.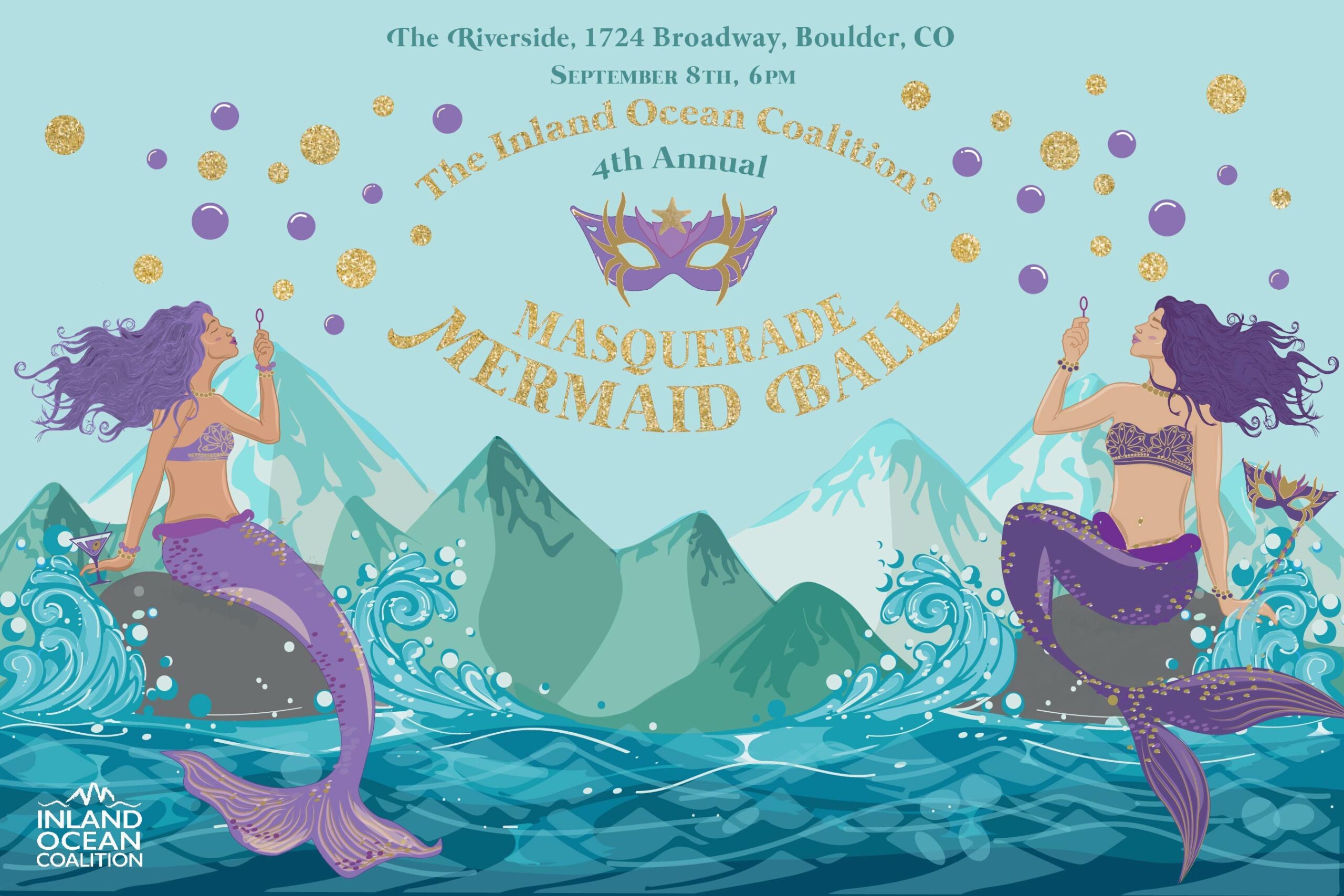 Image description (for vision impaired readers):
Text: The Riverside, 1724 Broadway, Boulder, CO
September 8th, 6pm
The Inland Coalition's 4th Annual Masquerade Mermaid Ball
Text is in teal and gold on a blue background with images of ocean waves, mountains, and a mermaid with purple hair and tail on each side blowing purple and gold bubbles. The logo for Inland Ocean Coalition is in white on the bottom right corner.